Acura RDX vs Lexus RX 350

With two popular luxury crossover SUVs, like the 2020 Acura RDX and 2020 Lexus RX 350, that are so competitive in the segment, drivers near Bedford, Manchester, and Merrimack may be wondering which has more of what they're looking for.
At Ira Lexus of Manchester, our team has put together this Acura RDX vs. Lexus RX 350 comparison to help car shoppers in the area decide which SUV is right for them. Read our vehicle comparison to learn more about these exciting rides!
RDX vs RX 350: Performance Specs

The 2020 Acura RDX runs on a powerful Turbo 2.0L engine, capable of putting out 272 horsepower and 280 lb-ft of torque. It sets a great standard for this comparison, but the 2020 Lexus RX 350 goes even further with 295 horsepower and 268 lb-ft of torque. If you need to accelerate from a stop or boost your speed when you're already moving, the RX 350 gives you more power for it.
Seating & Interior Dimensions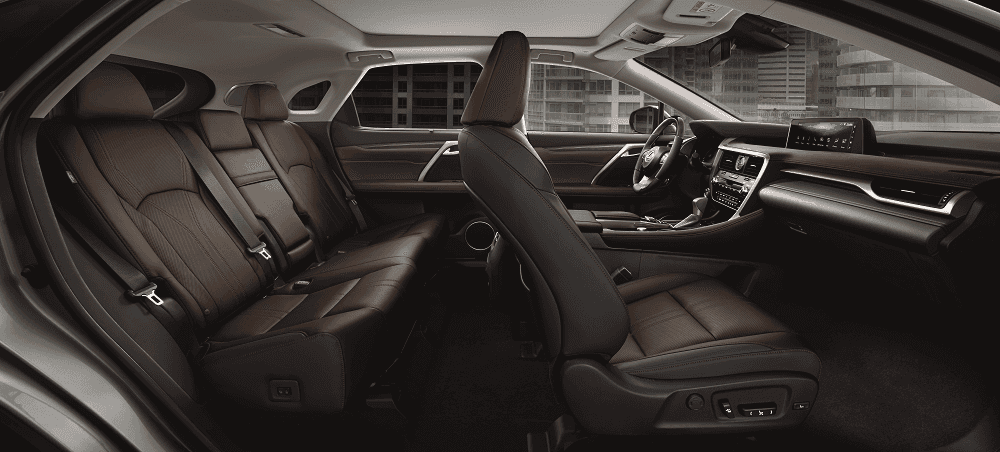 The Acura RDX and Lexus RX 350 are both quite spacious in terms of front legroom, so tall drivers will easily fit into either of these vehicles. The RDX gets 42 inches of front legroom, which will fit all but the tallest riders. The tallest can opt for the Lexus RX 350 where they'll find a generous 44.1 inches.
For many shoppers, the utility of a crossover SUV lies in its ability to cart plenty of passengers around town. When you need to drive the extended family, your friends, or the kids' sports teams, the Lexus RX 350 offers an available third row, which allows for seven passengers, giving you more seating capacity than the RDX max of five seats.
Advanced Safety Features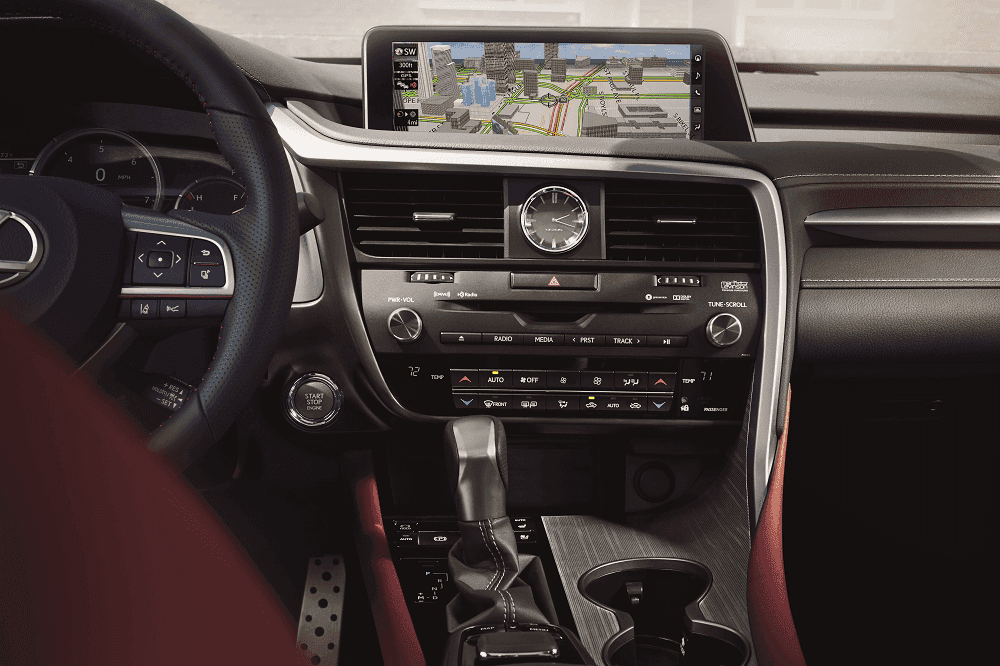 Safety and security behind the wheel are important, and you'll find plenty of driver-assist features on both the 2020 RDX and the 2020 Lexus RX 350. Both vehicles offer a series of standard safety features. Similar features you'll find include lane keep assist and adaptive cruise control. The former warns you and may correct your steering when you drift from your lane without a turn signal. The latter lets you keep a set following distance from the car in front of you.
While these features come standard with both vehicles, one feature that you won't find with the Acura RDX that's standard with the 2020 Lexus RX 350 is the Road Sign Assist feature.
Using a front-mounted camera, your Lexus RX 350 will monitor for streets signs—like Speed Limit, STOP signs, Yield signs, and more—that you may have missed. When these signs are read, the information will either be displayed on the Multi Information Display (MID) or the available Head Up Display (HUD) systems.
2020 Acura RDX vs Lexus RX 350: The Verdict
In an Acura RDX vs. Lexus RX 350 comparison, which luxury crossover vehicle has more of the qualities you're looking for? The compact RDX and the midsize RX 350 match up well in a lot of ways, but shoppers who value performance, seating space, and standard safety features will find a lot to like in the Lexus RX 350.
To get a hands-on experience and to learn more about the ways the 2020 Lexus RX 350 can improve your commute around Bedford, Manchester, and Merrimack, visit us at Ira Lexus of Manchester to test drive the Lexus RX 350 today!