Audi vs Lexus

When asked to think of luxury automotive brands, what are the first two names that come to your mind? For many drivers, the answer is simple: Audi and Lexus. That's why our team here at Ira Lexus of Manchester has written this brand comparison between Audi and Lexus for our friends in Massachusetts—Bedford, Manchester, Merrimack, etc. If you have any further questions, just contact us.
BASE FEATURES: AUDI & LEXUS
Let's throw a few examples out there. For starters, if you go with the 2018 Lexus ES sedan, you can take full advantage of an available 3.5L V6 engine that creates 268 horsepower. Or if you go with the Lexus ES Hybrid, you'll get a combined fuel economy rating1 of about 40 miles per gallon. And if you go with the 2018 Lexus GX, you'll get a full-time 4WD system that's more like an overtime 4WD system.
As you can see, LEXUS MODELS offer a starting point that would be difficult for any manufacturer to beat.
INTELLIGENT SAFETY FEATURES: AUDI VS. LEXUS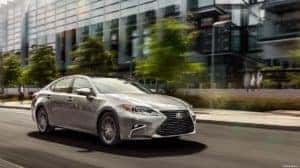 Now, we'll dive into some more brand specifics. For instance, Lexus provides a truly incredible array of safety systems: Pre-Collision System, Lane Assistance, Intelligent High Beams, Dynamic Radar Cruise Control, etc. These are all included with the state-of-the-art Lexus Safety System+ suite.
In this department, Audi's models stack up well against those from Lexus. Many of them come equipped with a host of driver-assistance features that are comparable to the Lexus ones mentioned above.
CONNECTIVE TECHNOLOGY: AUDI AND LEXUS
Moving on, technology gives us another chance to get into some brand-vs-brand specifics. For Lexus, technology is king. From Bluetooth® compatibility and HomeLink® connectivity to their optional 15-speaker Mark Levinson® Premium Surround Sound Audio System and their advanced Nav System, the engineers over at Lexus have got this tech game figured out. But what about Audi?
Audi's pretty competitive with Lexus when it comes to technology. You'll also find Bluetooth® compatibility, a premium audio system, and navigation software in many of their models.
AWARDS, MODELS, AND MUCH MORE!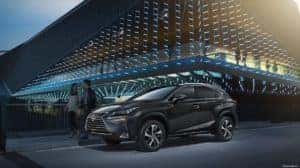 It only takes a quick glance online to feel overwhelmed by all the awards that Lexus has garnered over the years. For example, as of 2017, they've earned J.D. Power Vehicle Dependability Awards for six years in a row. Its parent company, Toyota, was named Newsweek's World's Greenest Automaker in 2017, and the 2018 Lexus LC 500 made Wards' 10 Best Interior List. And the accolades go on and on.
Unfortunately for Audi, by this point, it's clear that Lexus has emerged as the superior brand:
• Sedans: Lexus IS, Lexus ES, Lexus GS, Lexus GS F, Lexus LS, etc. They manufacture impeccable sedans in terms of design, comfort, performance, and overall luxuriousness.
• SUVs: Lexus NX, Lexus RX, Lexus GX, Lexus LX, etc. These vehicles will take you far.
• Coupes: Lexus RC, Lexus RC F, Lexus LC, etc. A little something for the more refined lifestyle.
• Hybrids: NX Hybrid, RX Hybrid, EX Hybrid, GS Hybrid, LC Hybrid, etc. Lexus is at the forefront of hybrid development, offering fuel-efficient hybrid sedans, SUVs, and coupes—the whole lineup.
CONTACT US TODAY AT IRA LEXUS OF MANCHESTER FOR A TEST DRIVE
If you're intrigued, we encourage you to start exploring the Lexus lineup for yourself. The best way to do so is to get in touch with us at Ira Lexus of Manchester, especially if you're from around Bedford, Manchester, or Merrimack. Just call us, chat with us on our website, or STOP BY OUR DEALERSHIP today.
1Preliminary mileage estimates determined by Lexus. EPA mileage estimates not available at time of posting. Actual mileage will vary.