Best BBQ Manchester NH
BBQ is that type of food that's enjoyed differently in each part of the country. Even so, the smokiness of the meat and the tanginess or sweetness of the sauce is something that everyone loves about this type of cuisine.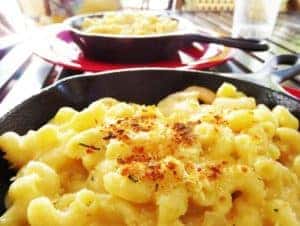 If you're wondering where to get the best BBQ near Manchester, NH, fear not—just keep reading to discover which places we'd recommend visiting as soon as possible!
GABI'S SMOKE SHACK: WHERE THE TASTE OF TEXAS COMES TO MASSACHUSETTS
At Gabi's Smoke Shack, they bring "a little bit of Texas to New England." They do this through their low-n-slow-cooked BBQ, done through a mobile kitchen that has an Ole Hickory Pit smoker.
Everything is made on site, and they accommodate parties of any size with everything you'd expect at a down-home Texas BBQ. They have various sandwiches to choose from like beef brisket, pulled pork, and pulled chicken. Each mouth-watering dish comes with your choice of side, such as potato salad, coleslaw, beans, or mac & cheese.
KC'S RIB SHACK: WHERE THE SMOKERS RUN ALL DAY, EVERY DAY
KC's Rib Shack first opened in 1998 when owner Kevin wanted to turn his passion for BBQ into a full-time career. In fact, he takes this fervidness quite seriously, supplying high-quality food and service to all his customers.
When you visit KC's, you'll get to indulge in some classic southern-style barbecue. They use their own recipe of dry rubs to season the meat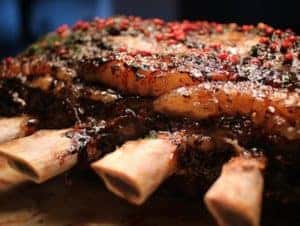 and cook it without sauce. It's then cut to order and prepared straight from the smokers that run 24 hours a day, seven days a week.
While the menu offers many delicious options, we highly recommend KC's Famous Memphis-Style Pork Spare Ribs. The ribs are rubbed with an original Bubba Rubba spice blend and smoked for four hours until tender. They're then served dry rubbed or slathered in sauce with your choice of two sides and some yummy cornbread.
SMOKESHOW BARBECUE: WHERE YOU CAN TASTE A BIT OF THE SOUTH IN EVERY BITE
Matt Gfroerer founded Smokeshow Barbecue after spending 14 years learning about barbecue in Texas. After moving to Austin with his wife, he grew bored of his corporate job, so he decided to study BBQ more in depth to someday bring it to New England.
Visitors of this New England hotspot will taste Matt's love of BBQ in every bite. Between the hunks of meat, smoky flavors, and delicious sauce, you'll surely be hooked right away.
The menu here is simple. Choose between ½-pound meats like ribs, brisket, and pork loin, then choose sides like baked beans, collard greens, and jack'd up mashers. You can even get some brisket chili, Finn Jack Frito Pie, or cornbread as well.
DIVE INTO SOME TASTY BARBECUE TODAY
If barbecue is what you're craving, these restaurants will deliver. Gather your fellow meat-eaters and visit one of these BBQ joints near Manchester, NH, today!