Best Bed and Breakfasts Manchester NH
Regardless of whether you're traveling with your spouse, your significant other, your best friend, a family member, or even a complete stranger, staying at a bed & breakfast could be the best part of your trip. In all seriousness, we don't recommend traveling with a complete stranger…but we think you get the point.
That's why we've created this guide to the top B&Bs around Manchester, NH. Enjoy!
ASH STREET INN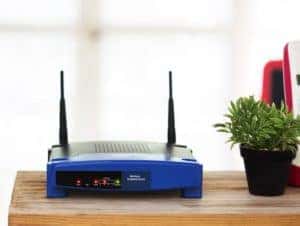 This boutique bed & breakfast is run by innkeepers Margit and Rob Wezwick, who consider it to be the city's premier B&B. Why, you ask? That would be because it combines the best of both worlds: 21st-century amenities and 19th-century Victorian architecture. The charming house was built all the way back in 1885, but it's been recently renovated to include en-suite bathrooms, high-speed Wi-Fi, flat-screen TVs, and more.
You'll find the inn at 118—you guessed it—Ash Street. To make an inquiry, call them at (603) 668-9908.
TIFFANY GARDENS BED & BREAKFAST
At Tiffany Gardens B&B, they're as focused on the breakfast as they are on the bed. It doesn't matter if you're in the mood for homemade muffins or scones, fresh fruit salad, an omelet, frittata, stack o' pancakes, fat Belgian waffle, or an assortment of breakfast meats—they'll cook up practically whatever you'd like. We mean that literally—they're more than accommodating when it comes to vegetarian, vegan, gluten-free, and other diets and lifestyles.
Their address is 15 King John Drive in Londonderry, NH, and their number is (603) 432-0418.
THE MANCHESTER DOWNTOWN HOTEL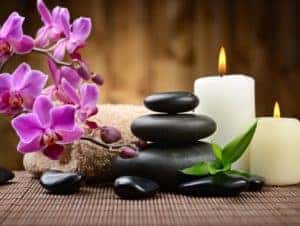 Although this spot isn't as B&B-like as some of the others, it still does its job of providing you with a bed and killer breakfast. Technically speaking, they couldn't be any more bed and breakfast-y. Plus, their best flexible rate ensures that each room comes with a breakfast for two every morning. Yhey kick things up a notch further with an indoor pool, whirlpool hot tub, spa services, and even a garden atrium.
To book your room, you can either stop by 700 Elm Street in Manchester or call them at (603) 625-1000.
NOW THAT YOU HAVE SOMEWHERE FUN TO STAY, FIND SOMETHING FUN TO DO!
As we said above, staying at a bed & breakfast can be one of the most magical parts of your entire trip.
However, that certainly doesn't mean that where you stay is the only important component of traveling.
Check out the rest of our blog to learn more about the coolest activities around Manchester, NH!