Best Breweries Manchester NH
ANY TIME IS A GOOD TIME TO POLISH OFF A TALL GLASS OF SUDS. SO, ENJOY A COLD BEER AT THESE BREWERIES NEAR MANCHESTER, NH. WHETHER YOU WANT TO SAVOR A FULL-HEARTED STOUT OR APPRECIATE THE SMOOTHNESS OF AN AMBER ALE, THESE BREW HOUSES DELIVER A VARIETY OF TASTES TO GO ALONG WITH THEIR ALWAYS EXUBERANT ATMOSPHERE.
BACKYARD BREWERY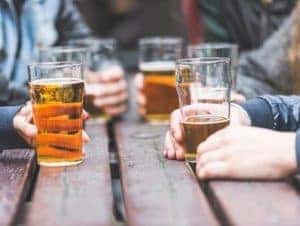 At the BACKYARD BREWERY, friends, food, and craft beer are never far away. The laid-back vibe surrounding this establishment makes it an ideal location to savor the goodness of their distinct beverages.
This brew house specializes in rich, expertly crafted German lagers, but they won't shy away from a playful IPA, either. Great food complements these beers. Try the Smothered Pretzel Tots or indulge in an irresistible entrée such as the Famous Prime Rib, which is slow roasted and served with ale jus and mashed potatoes.
The Backyard Brewery is the full package, and their outdoor deck comes alive during those long summer nights. You can learn more about all the happenings here by following their 
FACEBOOK PAGE
.
GREAT NORTH ALEWORKS
GREAT NORTH ALEWORKS creates full-bodied beers that resonate with folks from every corner of the country. No matter what flavor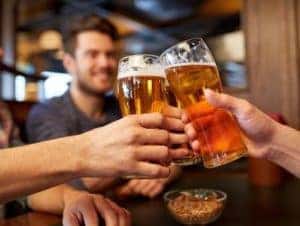 you're drawn towards, you'll find some delicious variation of it at this expert brew house.
The list of available beers is long, but some heavy hitters include the Black Bear, which is a Russian imperial stout, the RVP, a robust vanilla porter, and the Cerveza De Leche, which conjures hints of vanilla, cinnamon, chili peppers, and cold-brew coffee.
More exotic options include the Cranberry Wit, which is a bountiful Belgian-style wheat ale, and the Tragically Hopped, which will send IPA-lovers into a frenzy of excitement and glee.
Great North Aleworks is a superb example of skillful brewing and accommodating service. Get more information about their beers by following their 
FACEBOOK PAGE
.
THIRD COLONY
The story of THIRD COLONY demonstrates the resiliency of the American spirit. Started by a disabled veteran, this brewery embodies its patriotic theme and the spirit of the state of New Hampshire.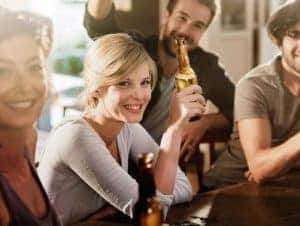 The Cranberry Blond, a seasonal option, is always worth the wait thanks to its crisp notes of cranberry and delightful aftertaste. The Double IPA is another constant crowd-pleaser. Your first sip will be greeted by subtle hints of citrus, and as you continue forward, your taste buds will cherish the varying waves of butterscotch, caramel, and raisin.
The buzz surrounding Third Colony Brewery is much deserved, as they continue to churn out refreshing beers year after year. By following their 
FACEBOOK PAGE
, you can read rave reviews from their many satisfied customers.
GRAB A TALL GLASS AT THESE RENOWNED BREWERIES NEAR MANCHESTER NH
The various recipes at these popular breweries have developed from years of observation and expert insight. So, grab a tall glass or perhaps try a flight, and start savoring deliciousness today!