Best Food Trucks Manchester NH
From cooking food at home to visiting a restaurant in town, there are plenty of ways to enjoy a high-quality meal. For something a bit different, though, why not give food trucks a try?
They're readily accessible and provide the ability to connect with the local community. Plus, you can indulge in all types of cuisines with food trucks, from burgers and tacos to waffles and cupcakes.
If you're living in or visiting Manchester, though, we highly suggest you get some grilled cheese. The place to do that is Prime Time Grilled Cheese, our pick for the best food truck in Manchester, NH. Keep reading to learn all about it!
PRIME TIME GRILLED CHEESE: SERVING GOOEY, CHEESY SANDWICHES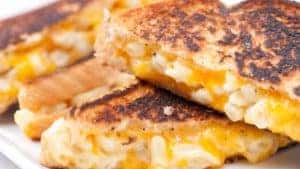 At Prime Time Grilled Cheese, you'll find more than just your standard melty sandwiches. Here, you'll find unique combinations, along with plenty of ways to satisfy your sweet tooth.
THE FOOD TRUCK'S HISTORY
Alex and Marcie always dreamed of opening a restaurant. They decided to turn that dream into a reality by opening this food truck in 2018.
Before that, though, they would train at home as often as possible. With four kids acting as little taste testers, the couple kept working on their grilled cheeses until they perfected the recipe.
Seeing how much their kids adored the sandwiches prompted Alex and Marcie to move forward with their restaurant plan. Their goal was to bring back those childhood memories we all have, and they certainly accomplished that with their food.
THE SERVICES THEY PROVIDE
The easiest way to enjoy the truck's food is to stop by one of the local events that they're at. However, you can always have their food sent to you.
Whether you're throwing a party or providing lunch at a work meeting, Prime Time is happy to help! Contact them for more information about their catering services. They'll come up with a menu that you're happy with and have the food sent over when you need it.
WHAT'S ON THE MENU?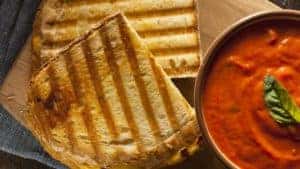 There are lots of great grilled cheese sandwiches to choose from, with the standard made with a 3-cheese blend. Then, there are the unique combinations, including:
• Jalapeno Mac & Cheesy
• Cheesy Buffalo Chicken
• Super Sloppy Joe
You can even get a sweet grilled cheese. The Smores takes marshmallow and Nutella and toasts them up until they get nice and gooey.
If you're hankering for a grilled cheese, but your friend wants something else, there are options for them, too. Grab a warm cup of tomato soup or a hot dog. For the latter, you can add cheese, pulled pork, or sloppy joe to make it really hearty.
DON'T LET THIS MANCHESTER FOOD TRUCK ROLL AWAY
You can only read about grilled cheese so much before you really start craving it, especially when you see some delicious-looking photos on the 
PRIME TIME GRILLED CHEESE FACEBOOK PAGE
.
Therefore, you'll want to turn off your computer or mobile device, get in the car, and visit this food truck in Manchester, NH, today!