Brake Repair

There are plenty of options for fun near Bedford, NH, from escape rooms and art museums to stadiums and the luxurious Palace Theatre. Ira Lexus of Manchester wants your next outing to be a grand success, and brake problems could throw a wrench in those plans.
But that's why we're here: to help make sure your vehicle is running at its best, so it can take you where you need to go, with safety and reliability. If you think you're having brake trouble, read on to learn how we can serve you. SCHEDULE BRAKE REPAIR TODAY!
WHY BRAKE REPAIR IS IMPORTANT
Spotting potential problems and fixing them before they grow serious will make your maintenance more cost-efficient. And—where brake repair is concerned—it'll make your ride safer for both you and your passengers.
Every car is different, so you should check your owner's manual to find out how often your model needs brake-related servicing. But you'll want regular inspections of your brake pads, calipers, and rotors to be confident that your brakes are in good working order.
SIGNS YOU NEED BRAKE REPAIR NOW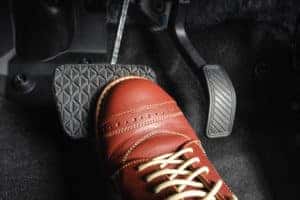 Brake inspection should always be part of your routine vehicle maintenance schedule, but problems can still surface when you're not yet due for inspection. Watch out for any of these warning signs:
• Brake Pedal Feels 'Squishy.' If you have to press down your brakes farther than usual to stop, or the brakes seem slow to respond to the pedal, you'll want your brakes checked immediately.
• Brake Pedal Vibrates. If you can feel a pulsing sensation in your foot as you press down on the brake pedal, you probably have worn brakes that need repair.
• Car Pulls to One Side. If this happens when you use the brakes, they aren't being applied evenly.
• Grinding or Squeaking. Any noise coming from your brakes is a sign of worn brake pads.
• Warning Lights. If the brake warning on your dashboard lights up, you'll need to refuel your brake fluid.
If you notice any of these problems, bring your vehicle in. Our trained, certified technicians can diagnose any problem with your brakes. They'll inspect and fix, or replace, whatever is ailing your vehicle.
TAKE ADVANTAGE OF MORE MAINTENANCE SERVICES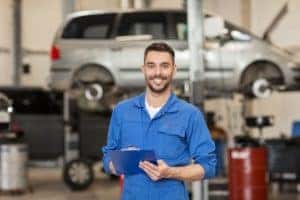 Our dealership can handle your brake repairs, but that's not all we do. We perform many other standard services that your vehicle periodically needs, including the following:
• Cabin Air Filter Replacement
• Engine Oil and Oil Filter Change
• Fluid Level Inspection and Adjustment (all fluids)
• Tire Rotation
• Vehicle Road Test
Be sure to check out our ongoing specials on services and parts/accessories. We want to help you save on your next vehicle maintenance service.
SCHEDULE YOUR BRAKE REPAIR WITH US TODAY!
At Ira Lexus of Manchester, we know every vehicle is an investment. You'll benefit by treating it like one. Regular repair will help you keep your car in prime condition now. But it may also boost the resale value later, if you ever decide to make a trade-in.
If you live in or around Bedford, NH, contact our team to SCHEDULE YOUR NEXT BRAKE REPAIR—or any other maintenance you may need. We'd love to be of service!