Buy vs Lease
The great debate over buying a car versus leasing one has long had advocates for both sides. And there are truly pros and cons to each. So, which option trumps the other?
In the end, it all depends on what you, the buyer/leaser, want to get out of the experience. The folks at Ira Lexus of Manchester have compiled a guide on buying vs. leasing for drivers in Bedford, Manchester, and Merrimack. Read our list of buy vs. lease pros and cons, and then decide which option best fits your lifestyle. Contact us with any questions!
Leasing Pros & Cons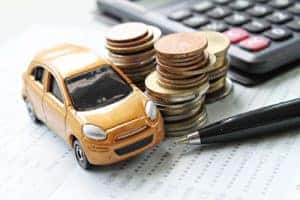 The greatest benefit of leasing your next ride can't be said enough: it's cheaper in the short term. With a lease, you're not paying the full purchase price of the car—you're only covering the amount the car will depreciate over the course of the lease. Assuming you're financing your car with the loan, you'll be paying far less toward your principal—and, as a result, much less interest, too.
And leasing makes it much easier to upgrade to the next model. Most leases last just 36 months, so you can trade in your car for a newer one when that period is up. Such a short lease period means most cars will be fully covered by warranty, so your repairs will likely cost you nothing out of pocket.
But, leasers will be subject to mileage restrictions. Often, this limit is around 12,000 miles a year, but it will vary depending on the terms of your lease. If you exceed the limit, the leasing company will charge you for each extra mile driven. And you're limited to non-permanent customizations (e.g., seat covers) for your leased vehicle, as you'll have to return it in the same condition you borrowed it in.
Buying Pros & Cons

Like renting an apartment, leasing a vehicle means you'll always have to make monthly payments. If you buy, those monthly payments may be higher, but they'll eventually stop when you've paid back the loan in full. At a certain point, you'll probably break even financially and come out ahead.
A caveat: This assumes you take good care of your car, schedule routine servicing, and ignore the impulse to upgrade vehicles on a whim. If you're someone who must have the latest in tech and gadgets or style, buying a car may not be the best choice for you.
<But, once the car is paid off, you are the title owner; meaning you can drive or customize it as much as you want. The higher prices you pay to purchase the vehicle give you control. If you're big on road trips, the lack of mileage restrictions is a huge plus.
On the other hand, buyers must pay for all routine maintenance, as well as repairs when the warranty runs out. If you'd like to own your next car, you'll have to find room in your budget for that.
Get Started Finding Your Next Lexus Today!
Few things are more satisfying than owning or leasing the dream car of your choice. Has our guide on buying and leasing been helpful as you consider your options for your next new ride?
If you live near Bedford, Manchester, or Merrimack, give Ira Lexus of Manchester a call, and our team of vehicle and finance experts will help you make the choice that's right for you. You can even SCHEDULE A TEST DRIVE ahead of time with a car that's caught your eye, and we'll have it waiting when you arrive.
---
Leave Us A Review