Car Battery Replacement
Replacing your car's battery on your own is no joke! That's why our Ira Lexus of Manchester team wrote this informative car battery replacement guide! However, there's another option available. If you live close to Bedford, Manchester, Merrimack, or any of the surrounding New Hampshire communities, you can set up an appointment with the car battery experts—that wou
ld be us! Don't hesitate to SCHEDULE SERVICE ONLINE now!
DO IT YOURSELF: HOW TO REPLACE YOUR CAR BATTERY
As promised, we'll start with a brief overview of some of the steps that you can take to replace the battery yourself. First, you need to make sure that your automobile is off and in park. Then, pop the hood and locate the battery. At that point, detach the black battery cable, then the red battery cable.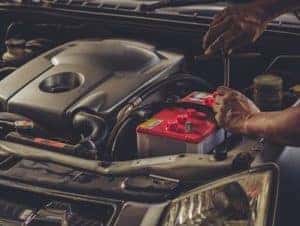 Remove the battery hold-down clamp, take the battery out of the tray, clean the cable connectors with a wire brush and a battery cleaning solution, then insert your new battery. Spray some anti-corrosion on the terminal ends, attach the red battery cable, attach the black battery cable, and then clamp it down.
Still, there are so many things that could potentially go wrong! Pay attention to these warning signs:
• Don't spill any battery acid on yourself, your clothing, or your car's paintjob.
• Make sure that you connect both the red cable and the black cable to their respective terminals.
• Properly recycle the battery at your local center when you're finished and follow all pertinent laws!
If that sounds like too much, talk to us. We're happy to do a consultation and give you a couple of tips on car battery replacement.
SCHEDULE AN APPOINTMENT WITH THE PROFESSIONALS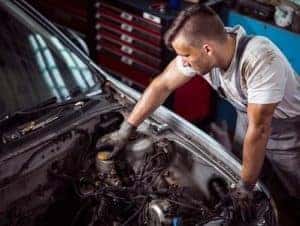 Avoiding the battery acid, matching up the correct cables to the terminals, and complying with the complicated local recycling codes can be a lot of work, and mistakes could be dangerous.
So, don't worry about it! Let the professionals take care of your car battery replacement. Here at Ira Lexus of Manchester, we'll take care of all your battery replacement needs from a diagnosis to a replacement to cleaning to recycling.
IRA LEXUS OF MANCHESTER SERVICE TEAM
Our expert technicians have decades of experience between them. They could practically replace a Lexus car battery with their eyes closed! Best of all, they're capable of dealing with other manufacturers, too. It doesn't matter if you're driving a Lexus ES, Lexus GX, Lexus RC, or any other model.
Last but certainly not least, all our teammates will treat you with the respect that you deserve. They'll make the replacement efficiently, effectively, and courteously, so that you don't have to worry about it.
CONTACT US TODAY AT IRA LEXUS OF MANCHESTER: CAR BATTERY REPLACEMENT!
Remember if you live in Manchester, Merrimack, Bedford, or anywhere else in New Hampshire, we're the go-to car battery guys in your area! SCHEDULE AN APPOINTMENT on our Ira Lexus of Manchester site today if you'd like to avoid the risk of replacing your battery yourself. You can call us, chat with us, or stop by.