Charmingfare Farm: Fun for the Whole Family

Rockingham County has something for everyone, including a real working farm to explore. Charmingfare Farm is the kind of place you can visit year-round and have a unique experience every time.
In this community spotlight, we'll tell you the kind of excitement that awaits at the farm!
Like on Facebook Follow on Instagram
About This Candia NH Farm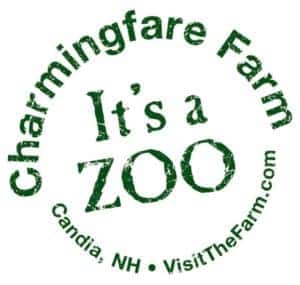 Charmingfare is a real working farm where the fields get plowed and planted and the rooster crows every morning. However, there's much more to this farm than just its barn and acres of land.
There are lots of animals to pet, horses to ride, and pumpkins to pick. They also have special events throughout the year that vary by season. Plus, you can have a birthday party, wedding, or other special event down on the farm—sure to be a day to remember!
Visiting the Animals
As we mentioned before, there are plenty of animals to view at Charmingfare. The "hands-on" petting area in the Oakhurst Dairy Discovery Barn lets you get close to pigs, ponies, sheep, and more. Then there are the animals roaming about the land, such as:
Peacocks
Turkeys
Geese
Llamas
Kids can take field trips here, as well, with different demonstrations and activities available for them.
Excitement All Year Round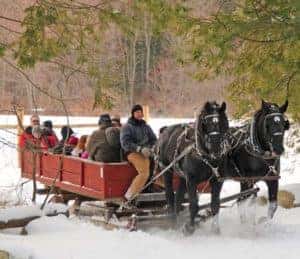 Whether you visit in the fall, winter, spring, or summer, you'll find plenty of fun things to do at the farm.
In the fall, feel free to take part in a wagon ride or carriage trail ride. There's also the Harvest of Haunts and Children's Trick or Treat during Halloween.
Even when it gets colder outside, there are still fun things to do at Charmingfare. The Lighted Winter Wonderland is where you can experience the magic of the holidays. Horse-drawn rides will take you through a Christmas Trail with a dozen holiday scenes to enjoy. There's a Live Animal Nativity to observe, and you can even visit with Santa Claus himself.
The spring and summer are when you can visit the animals, ride on a horse or in a wagon, and experience maple sugaring on a working farm.
Visit This Real Working Farm Today
There are plenty of ways that you and your whole family can have fun at Charmingfare Farm. So, pile everyone into the car and head on down to this Candia, NH, farm today!