About Harrington Flowers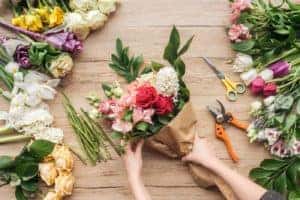 The team at Harrington Flowers seeks to personalize every arrangement they do to the unique taste and style of each client. Whether you're looking for table centerpieces for a huge gala event or wedding, a corporate show, a fundraiser, or an intimate gathering for just a few loved ones, they're dedicated to breathtaking presentations that are sure to catch everyone's attention.
They are arguably best known for their wedding arrangements, which offer designs from rustic to grand, intimate and elegant to all-encompassing and lavish. Each arrangement showcases the unique story, setting, and vision of the client. They believe that flowers create an impression that can elevate an event to one that's talked about for years.
---
Award-Winning Attention to Detail
Harrington's attention to detail and commitment to service comes from the fact that they are a family-owned and operated business and have been since the very beginning. Their goals and mission are quite simply to meet and exceed the client's demands while staying on budget and delivering personalized attention to every detail. They are the Couple's Choice Award Winner on Wedding Wire for nine years running, the Best of Weddings on The Knot winner four years running, and a two-time winner of the Best Area Florist Market from Surveys of America.
---
Flowers for Every Occasion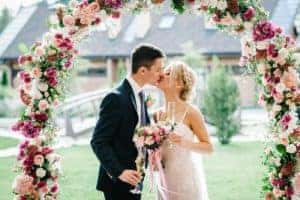 No matter what the occasion, Harrington Flowers is ready to deliver. They offer pre-arranged and custom designs for a wide range of celebrations and events and are one of the few florists around that actually has an "I'm Sorry" category in their occasions list. That means if you've said something wrong to your significant other, they're the ones that can help you apologize.
Some other events and occasions they offer include:
Mother's Day
Congratulations
Romance
Anniversary and Wedding
Funeral