Day Cares Manchester NH

When your little tot is developing, it's important to find the right day care center to nurture their growing mind. Luckily, the Manchester, NH area has several of these learning centers to pick from. To help you find the best for your kid, we put together this list of our favorites.
ELEMENOPE PRINCIPLES CLC
Elemenope (LMNOP) is a licensed childcare and learning center serving children ranging from six weeks old to pre-kindergarten. You have several options to choose from, including full time or part time with three-, four-, or five-days-per-week options.
Every day includes a nutritious breakfast and afternoon snack and children ages two and up can have a blast in their creative movement classes. You can be sure that your kids are in the hands of caring and supportive teachers that follow a creative curriculum designed to provide your child with developmentally appropriate hands-on learning experiences.
MANCHESTER CHILD DEVELOPMENT CENTER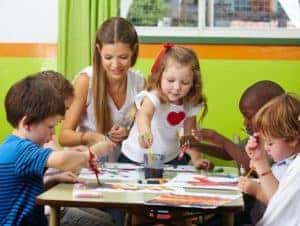 Formerly known as A Little Folks Schoolhouse, Manchester Child Development Center has been providing developmental and educational foundations to Manchester area children for more than 40 years.
They have a strong focus on child development in all areas, including social, emotional, physical, and cognitive growth. They work with children of all ages for a full day program that employs developmentally appropriate learning techniques and environments. This school also emphasizes a strong, trusting relationship between students and teachers that allows all kids to grow to their full potential.
WEE PLAY SCHOOL
Wee Play School is founded on the belief that the best way for a child to learn is through play. That's why the teachers observe the children as they play and naturally interact with each other and their environment. They take note of what interests them and use that information to empower the children to learn by creating a curriculum designed around their natural tendencies.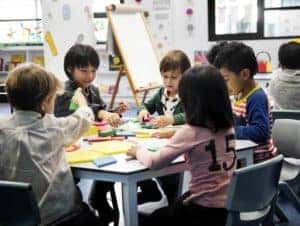 They've been enriching the lives of young Manchester residents for over 35 years and work with children ages six weeks to 11 years old, including those with special needs. Their 20 trained teachers keep a watchful eye on all the children throughout the day.
DROP YOUR KIDS OFF AT DAY CARE
When it's time for day care, you want somewhere you can trust. We feel that all three of the places we listed here offer an enriching curriculum, welcoming atmosphere, and caring teachers. Pay them a visit and find the one that feels right to you and your family!