DOWNLOAD THE ULTIMATE GUIDE TO FINANCING A CAR TODAY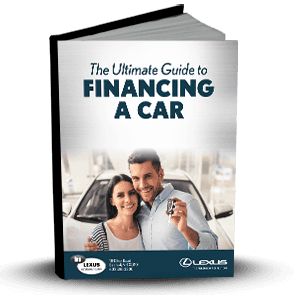 It's thrilling to get a new car, especially when you can use it to explore Bedford, Manchester, and Merrimack.
However, before you can drive it home, you'll need to go through the financing process. We'll guide you each step of the way, for your peace of mind. Plus, we'll show you what goes into the buying procedure through our eBook, The Ultimate Guide to Financing a Car.
Here, you'll get all the information you need when buying a car. This includes tips on:
• Creating a budget.
• Picking out your next new ride.
• Making a down payment.
Furthermore, you'll get a money-saving offer to use at Ira Lexus of Manchester, for your convenience.
Once you're ready to start purchasing a new or used vehicle, you can download your copy of the The Ultimate Guide to Financing a Car.
You'll be driving home in your ideal automobile before you know it!
THE ULTIMATE GUIDE TO FINANCING A CAR – EBOOK