LEASING VS BUYING A CAR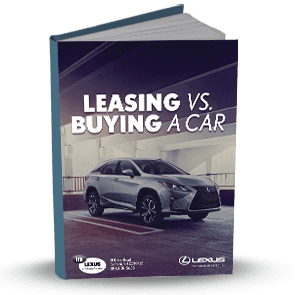 Are you looking for a car but aren't sure yet if you want to buy or lease? Ira Lexus of Manchester is here to help.
We put together this FREE eBook, Leasing vs. Buying a Car, to guide you through the next step of your journey towards driving off with great-looking, reliable car. In this FREE eBook, we'll cover:
• The basics of auto loans and leases
• Key differences between buying and leasing
• Pros and cons of buying and leasing
Whether you're looking to buy or lease, Lexus offers performance under the hood and luxury inside and out. Download this FREE eBook today to help you decide if buying or leasing is right for you.