Helpful Finance Tools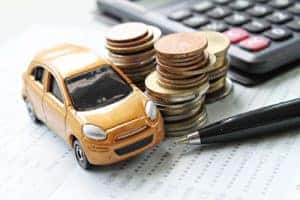 We've even gone ahead and posted a few tools on our website that you can use to get started today…
Payment estimator: It's important to have a good sense of how much you're going to be paying every month before you take the plunge. Take advantage of this custom payment calculator immediately.
Trade-in evaluator: How much is your current automobile worth toward a new or pre-owned Lexus? Do you know? Would you like to know? Check out this useful trade-in calculator to discover all new savings!
Apply for financing: We encourage you to fill out this SIMPLE FINANCE PRE-QUALIFICATION FORM as soon as possible. By getting pre-approved today, you'll save yourself plenty of paper, time, and effort later on!
Our Team of Financial Experts
Of course, it's important to remember that the entire headache-free financing process that you'll find at our dealership is driven by the wizards at our finance center. These guys and gals know just what to do.
They've been in the business for years, and they have the expertise, qualifications, and experience that can prove it. However, most importantly, they'll treat you with the respect that you deserve. They'll get the job done efficiently and effectively, but they'll do so with a courteous attitude.
Finance or Lease Your Lexus with Us Today!
Fill out an application to get PRE-QUALIFIED FOR LEXUS FINANCING, and we'll take it from there. We'll receive your information, we'll go over everything, and we'll get back to you as soon as we have ideas in mind.
Please, don't forget that we're here to serve you. So, if you live anywhere close to Merrimack, Bedford, or Manchester, you can get in touch with us today. Just call us, chat with us online, or STOP BY OUR SHOWROOM RIGHT NOW.