Healthy Restaurants Manchester NH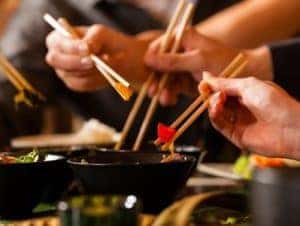 HEALTHY EATING ISN'T ABOUT DEPRIVING YOURSELF OF THE FOODS YOU LOVE. RATHER, IT'S ABOUT FEELING GREAT AND IMPROVING YOUR HEALTH. LUCKILY, YOU DON'T NEED TO BE ON A STRICT DIET TO STILL EAT WELL.
THE FOLLOWING HEALTHY RESTAURANTS IN MANCHESTER, NH, WILL SHOW YOU HOW IT'S DONE. READ ALL ABOUT THEM BELOW AND DISCOVER NEW DISHES THAT ARE BOTH NUTRITIOUS AND DELICIOUS.
CONTEMPORARY FUSION CUISINE
When you visit 
MINT BISTRO
, they want you to eat good food, drink some good wine, and enjoy yourself. They're passionate about bringing sophisticated cuisine to Manchester with their contemporary fusion menu and sushi bar.
If you love sushi, there are lots to choose from, including asparagus, cucumber, salmon, and shrimp. Plus, you can pair it with their avocado salad, which is a house salad with sliced avocado and ginger dressing.
If you're not into sushi but still want lots of veggies, get the Vegan Pad Thai. It comes with crispy shallots, tofu, garlic, bean sprouts, baby bok choy, cilantro, lime zest, tamarind glaze, toasted peanuts, sriracha, and rice noodles.
OFFERING A WELL-BALANCED MENU
PURPLE FINCH CAFÉ
 is all about offering a healthy alternative to eating out. Their dishes consist of fresh, quality ingredients. Plus, many items are local, all-natural, organic, or Fair Trade. Not only do they offer tasty food, but they also give the kind of genuine personal attention that customers deserve.
If you stop by for breakfast, get the Egg White D'Lite. It consists of two egg whites, Swiss cheese, fresh sliced tomatoes, spinach, marinated portabella mushrooms, and basil pesto, and is served with wheat toast.
If you come for lunch, get the Mediterranean Salad. Grilled chicken, roasted red peppers, mushrooms, tomatoes, black olives, red onion, and feta cheese are served on a bed of fresh spinach with a balsamic vinaigrette.
GOOD EATS. GREAT PEOPLE.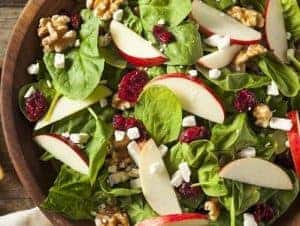 TUCKER'S
 loves putting smiles on customers' faces. They do this by listening to feedback to improve every aspect of their dining experience. To them, it's all about the details, whether that's using locally sourced products or having a team that's passionate about the restaurant industry.
When you eat here, you'll find a mix of classic favorites and creative surprises. They have lots of salads to choose from, but you can't go wrong with their House Salad. It's a blend of fresh greens, cucumbers, heirloom tomatoes, red onions, and shredded carrots, and is served with your choice of dressing. You can also add grilled chicken, chicken salad, tuna salad, or steak for some protein.
EAT A WHOLESOME MEAL TODAY
When it comes to eating out, nutrition and taste don't need to be mutually exclusive. If you're looking for a nourishing breakfast or lunch, stop by any of these healthy restaurants in Manchester, NH, today!