How Long Does An Oil Change Take?
ROUTINE MAINTENANCE. YOU DON'T THINK ABOUT IT OFTEN, BUT YOU KNOW YOUR CAR NEEDS IT. LIKE ANY PIECE OF MACHINERY, YOUR CAR NEEDS WORK TO KEEP IT IN TOP SHAPE AND RUNNING EFFECTIVELY.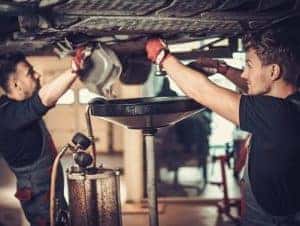 GETTING AN OIL CHANGE IS PROBABLY THE MOST COMMON ROUTINE MAINTENANCE. IF YOU'RE A DRIVER IN BEDFORD, MANCHESTER OR MERRIMACK, IT'S ONLY NATURAL TO WONDER, "HOW LONG DOES AN OIL CHANGE TAKE?"
IRA LEXUS OF MANCHESTER LOOKS TO ANSWER THAT QUESTION AND HELP YOU SCHEDULE YOUR NEXT SERVICE APPOINTMENT.
SO, HOW LONG DOES AN OIL CHANGE TAKE?
Routine maintenance should be easy. An OIL CHANGE is quick and simple. It usually only takes between 15 and 30 minutes. You'll be in and out in no time.
After only about a half an hour, you'll be on your way and caught up with routine maintenance for the next few months. Easy, right?
WHY IS OIL SO IMPORTANT
Your car is filled with moving parts. For them to keep running properly and prevent breakdowns, they need to stay lubricated. Machinery can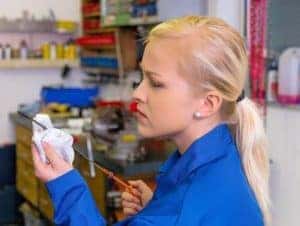 also generate a lot of heat. That's where oil comes in.
It minimizes friction and prevents parts from wearing down. It also keeps your car's parts cool and prevents them from overheating.
Think of it this way. Gasoline is what your car feeds on. That's its food. Oil is the lifeblood of your car. It's what flows throughout it and keeps every part functioning.
WHEN TO CHANGE YOUR OIL
Your car gives you both audio and visual clues that it's time for service.
A light on your dashboard will come on that either says Check Engine or has an oil can logo on it. You can also hear it in your engine. When it starts sounding much louder, it's a safe bet that you need service.
You can even see if the oil has worn down by popping the hood and checking the dipstick. If it looks yellow, it's still fresh and working properly. If it looks like a thick black syrup, that means it's old and started to break down.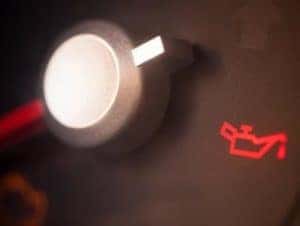 Getting ahead of these warning signs is where routine maintenance comes in. Every car has a recommended mileage for how often it needs maintenance. This can vary depending on the car and whether it takes conventional or synthetic oil, so it's best to consult your owner's manual.
STOP IN FOR AN OIL CHANGE
If you're driving around Bedford, Manchester or Merrimack and you notice any of these warning signs, stop in for a quick oil change.
Schedule a service appointment at IRA LEXUS OF MANCHESTER. There's free Wi-Fi in the waiting area, so you can stay connected while you wait, and the team of expert technicians will have your car in and out quickly.