How to Change Rotors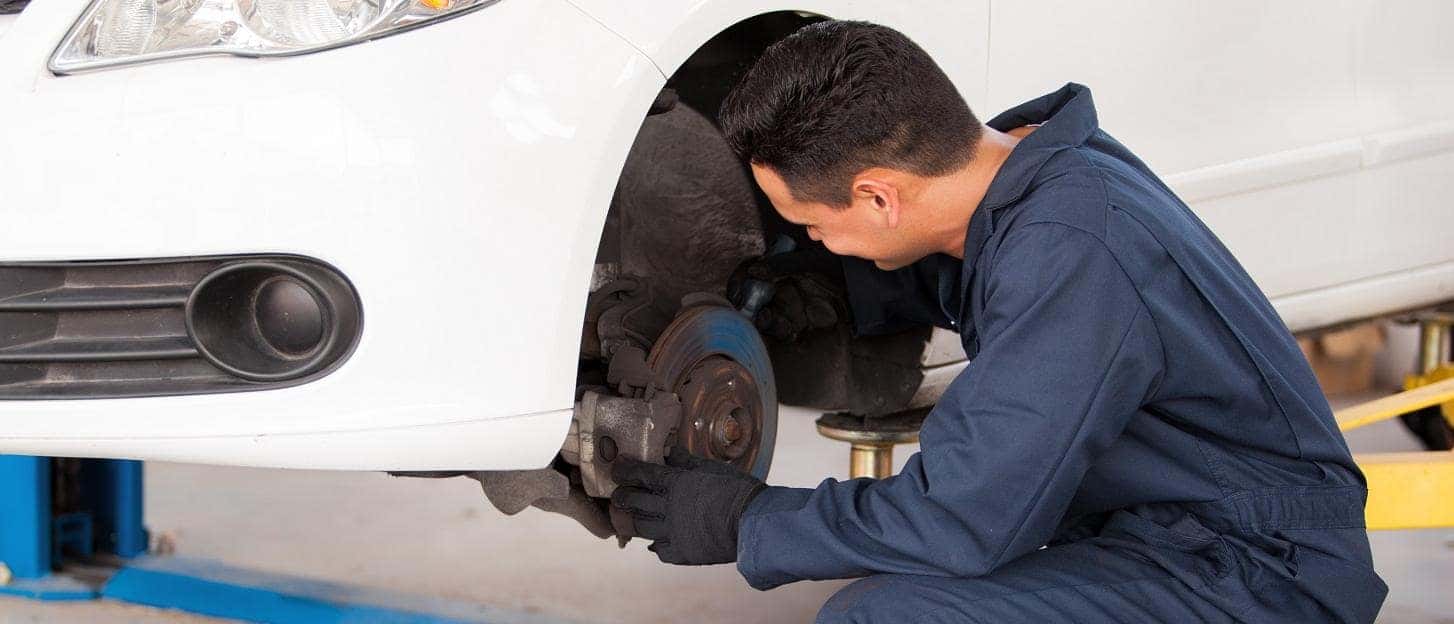 It's no secret that the brakes are an extremely important part of your car, as they're what bring you to a stop on the road. Every part of the braking system needs to be in good working order so that you can stay safe around Bedford, Manchester, and Merrimack.
If your brake rotors are wearing down, they'll need to be replaced right away. Keep reading to learn how to change rotors, then contact Ira Lexus of Manchester to get the service you need today.
STEPS TO CHANGING THE BRAKE ROTORS
You'll want to follow these steps in order to change the brake rotors:
1. Slightly loosen the lug nuts, then jack up your car and secure it with jack stands.
2. Remove the lug nuts and take off the wheel.
3. Unbolt the brake caliper fasteners and remove the caliper from the rotor.
4. Remove the brake rotor from the wheel studs.
5. Clean both sides of the new rotor with a brake cleaner spray to remove any oil or residue, then place it on the wheel studs.
6. Slide the caliper back on the rotor.
7. Clean the caliper guide pins and grease them with new caliper lubricant before sliding them back into place.
8. Reinstall the wheel.
Once this is done, you'll want to test the brakes to make sure that everything is performing as it should. Then, you'll be good to hit the road!
WHEN TO CHANGE THE ROTORS
There's no clear answer as to when brake rotors need to be replaced. However, seeing as they wear every time the brakes are applied, you can look at factors such as what type of brake pads you have, your driving style, and how efficiently the rotors cool to determine the rate at which your rotors will need to be replaced.
However, there are ways you can determine when rotors need to be replaced. For instance, you may feel a vibration when you press down on the brake pedal. If this happens, the rotors are likely twisted or warped. On the other hand, you might hear a screeching noise, which could also indicate warped or worn rotors. You'll often hear that noise when the brake pads are worn down. When that happens, the caliper and rotor grind against each other. It's that metal-on-metal contact that you're hearing, which can greatly damage the rotor.
WHERE TO GET YOUR BRAKE ROTORS REPLACED
As you can see above, it is possible to change the brake rotors yourself. However, if you prefer the work to be done quickly and correctly, you may want to bring your car to our advanced service center. Here, you'll find a team of highly trained and certified technicians. They have years of experience working on the brake systems of all types of automobiles; because of this, they can replace your rotors in a timely manner so that you can get on with your day in no time.
Plus, we offer plenty of amenities to make things as convenient for you as possible. If you want to wait for your vehicle, you can do so in our comfortable lounge with snacks and free Wi-Fi. Otherwise, you can take advantage of our loaner vehicles or shuttle services, ensuring you can get work or errands done while we fix up your automobile.
SCHEDULE A BRAKE ROTOR REPLACEMENT TODAY
If your brake rotors need to be changed, we can help! SCHEDULE SERVICE at Ira Lexus of Manchester today. We'll have you driving around Bedford, Manchester, and Merrimack in a well-performing automobile again before you know it.