How to Read Tire Size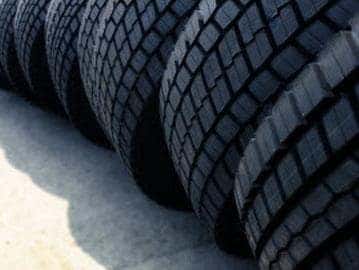 INSTALLING THE PROPER TIRES ON YOUR VEHICLE ENSURES THE CAR PERFORMS CONFIDENTLY AND SAFELY. IT'S A GOOD IDEA TO KNOW YOUR CAR'S TIRE SIZE. WHEN CHOOSING TIRES, YOU SHOULD ALSO KEEP IN MIND THAT IF YOU DO A LOT OF DRIVING IN CERTAIN CONDITIONS LIKE RAIN OR SNOW, WHAT YOU WANT THE CAR TO FEEL LIKE HANDLING-WISE.
SO WHERE DO YOU FIND TIRE SIZE ON YOUR CAR, AND WHAT DO THOSE NUMBERS AND LETTERS REALLY MEAN? IRA LEXUS OF MANCHESTER HAS COMPILED THIS INFORMATION SO DRIVERS IN BEDFORD, MANCHESTER AND MERRIMACK CAN EASILY LEARN HOW TO READ TIRE SIZE INFORMATION.
HOW TO FIND TIRE SIZE
No matter what car you're behind the wheel of, finding the manufacturer-approved tire size should be relatively simple. You can start by looking in your owner's manual for the info.
If you don't have your manual or can't find it, check the:
● Glove box door.
● Driver's side door jamb.
● Gas tank hatch.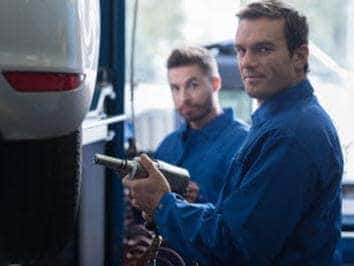 Assuming they're the manufacturer-approved fit, finding tire size on the sidewall is easy, too. As a matter of fact, that's where all the important information is, in a long list of numbers and letters. Decoding them takes a bit of work, but there are some easy things to look for when reading tire size on the tire itself.
HOW TO READ TIRE NUMBERS
With tire size, you just have to know a few things and how to decode. Best of all, it doesn't take much work to do it. Let's break down some of the things to look for on the tire.
Lettering. Most tires will have a letter beginning the sequence of letters and numbers on the tire. If you see the letter "P" it's short for "P-metric," which is for an everyday passenger vehicle like a sedan, minivan or SUV. The designation of "LT" means "light truck," which is for vehicles that carry heavier cargo or trailers. The letter "T" stands for "temporary," otherwise known as the spare tire.
Tire width. This is the first number found in the sequence. It's the width, in millimeters, of the tires that should be on your vehicle. Therefore, if the car says "P225" it means it's a passenger vehicle, and the tires have a width of 225 millimeters.
Speed rating. The final number on the tire is the speed rating, which is a single letter. The letter "S" means the tires are rated up to 112 mph, and "R" is up to 106 mph. Of course, follow all speed limit signs on the road while driving. Higher speed ratings often mean increased handling performance, not the need to drive the car over 100 mph!
LEXUS TIRE SHOP
Make sure your car has the right tires to get the job done every day, no matter what the road conditions are like. If the tread on your tires has worn down and replacement is needed, we'll replace your tires, installing new ones and mounting and balancing them, too. Now that you know how to read tire size, finding the right replacement tires will be easy as pie.
SCHEDULE SERVICE ONLINE TODAY and get in touch with our knowledgeable Lexus service consultants. We'll keep your vehicle running the way it should.
TIRE CARE
At Ira Lexus of Manchester, our service technicians know how much you count on your tires. If your original tires need replacement, or service like tire balancing or rotation is necessary, let our professionals get you back on the roads of Bedford, Manchester and Merrimack today! Visit our TIRE SHOP today.