Lexus Dealer Salem NH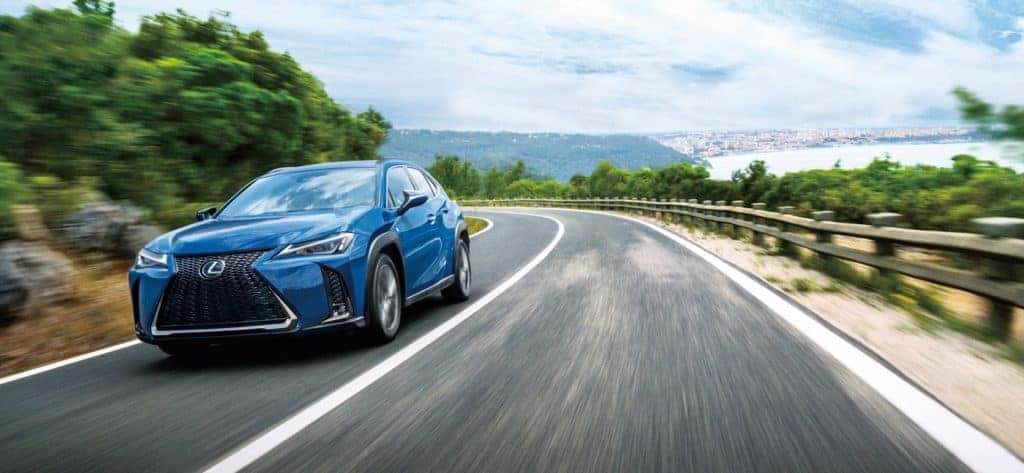 ---
Lexus is one of the top manufacturers of luxury sedans, coupes, SUVs, hybrids, performance vehicles, and futuristic concept cars in the entire world.
Guess what? We're a Lexus dealer near Salem, New Hampshire. It seems like we're a perfect match, doesn't it? We think so.
If you're looking for a top-of-the-line Lexus dealer in your area, then we're glad you've found Ira Lexus of Manchester. We're proud to help drivers like you find the ride of your dreams.
You can get started by browsing our inventory right here on our website. Read on for more information about what we have to offer you.
Give us call today!
---
​
A Large Inventory of New and Pre-Owned Lexus Models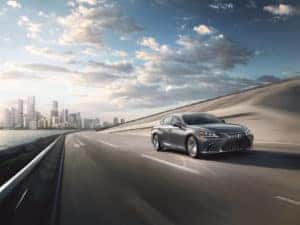 When you decide you're ready to get a new car, you've already taken the first step. Now, we'll dive into the good stuff. Check out some more information about our Salem-based Lexus dealership.
What do we have to offer? We'll show you below.
We have:
Massive New Lexus Inventory: Regardless whether you're interested in the Lexus IS, the Lexus ES, the Lexus LS, the Lexus NX, the Lexus RX, the Lexus GX, the Lexus LX, the Lexus RC, or anything else from Lexus, you can find it in our showroom or on our website. Check out our new Lexus inventory!
High-Quality Used Car Inventory: We also carry a number of different used cars from a wide variety of manufacturers. Everything is competitively priced, so you'll always get the value that you truly deserve.
Lexus Certified Pre-Owned Program: Last but certainly not least, you could go with a vehicle in the L/Certified from Lexus program, which will take your pre-owned driving experience to a whole different level. These cars come with a 161-point inspection, an unlimited-mileage vehicle warranty, and tons of other great perks.
You can learn more about these services at any time.
If you're interested in our certified pre-owned (CPO) program, for instance, you can check out our website to see what vehicles we have available to you. These well-maintained sets of wheels achieve a high standard for quality. They differ from your typical used car, with the advantage of a manufacturer-backed warranty.
Be sure to get in touch with our dealer for more information today.
---
Lexus Financing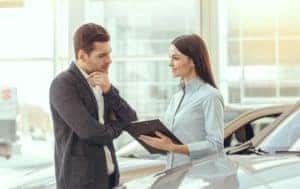 Let's be honest. With such a wide expanse of vehicles to choose from on our lot, your match is here somewhere. If you look through our new, used, and certified Lexus inventory, you're bound to find something that catches your eye. So, it's time to look into securing a loan or a lease, right?
That's where our certified financial wizards come into play. When you come in to visit us, they'll sit down with you to discuss the circumstances of your financing and what you want in your plan. We want to get those offers on the table, so we can best assist you.
Some of the things we might talk to you about include:
Leasing vs. buying
Figuring out your ideal model and how it fits into your plan
Trade-in options
Once we have a good idea of what you're looking for, our staff will work with our extensive network of local banks and lenders to come up with a loan or a lease that makes sense for your needs and your budget. What matters is that it fits into your lifestyle. We'll be here to help ascertain that it does.
You can also get a head start, if you'd like. To begin this process today, fill out a simple application to get pre-approved quickly. Visit our website to find similar handy tools.
---
Lexus Services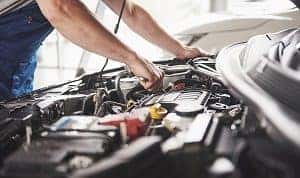 Service is a crucial part of keeping your car in tip-top condition. Our dealer is here to help with that too. If you need assistance with routine maintenance, repairs, and more, we have a group of certified technicians that will be ready to take care of it. You'll be back on the road in no time!
Some of the services we offer include:
Brake repair
Spark plug replacement
Battery tests
Oil and transmission fluid changes
Tire pressure checks and tire rotation
There's more to it than that though. We also offer a parts service. So, if you need a replacement, you can get in touch with us. Our parts inventory is available for you to peruse.
Since our mission is to ascertain that you get back behind the wheel of a vehicle that is well taken care of, we'll work with you to make it so.
Likewise, if you notice something different about the way your vehicle is operating—or even a dashboard warning light—be sure to talk to our team. They'll work with you to diagnose the root of the issue. Your Lexus will be up and running as it should be before you know it.
Prepare for your next adventure—we'll help you get there.
---
What We Love About Serving Salem NH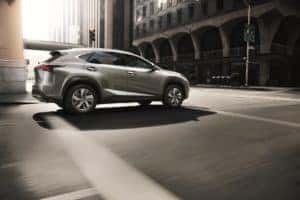 Now that you know what to expect from our Lexus dealer—our financing, services, and more—the next step is easy. That's where you take out your new ride for a spin.
This is where the fun begins.
Whether you're a local or just visiting, there are other things to do in Salem besides shopping for new, used, and certified Lexus models. What are they, may you ask?
If you're looking for something to do in the area, you could stop by Canobie Lake Park or even The Mall at Rockingham Park. Different tastes for different types of drivers mean there's plenty to explore.
Canobie Lake Park is an amusement park in Salem that features over 50 rides and four rollercoasters. Its operating season runs from May through late October each year, so get your family out there pronto!
If you're more in the mood for staying indoors, however, The Mall at Rockingham Park is the largest shopping mall in the state of New Hampshire. There's lots to explore, with its 150+ stores and services spread across 1,020,000 square feet of floor space. It's right here in Salem!
No matter where you choose to go, though, it'll be an adventure in your new set of wheels.
---
Visit Our Lexus Dealer near Salem NH Today
Now that you know what to expect from our Lexus dealer near Salem, NH, you know who to call.
If you live in the area, come visit our team at Ira Lexus of Manchester. We pride ourselves on helping drivers like you meet all of your Lexus needs, whether it be shopping, financing, service, or otherwise.
Get in touch with us with any questions you might have. We have the answers and we'll be happy to help. If you prefer, just swing by in person. We're looking forward to seeing you.
Contact us today!
---