Lexus GX Lease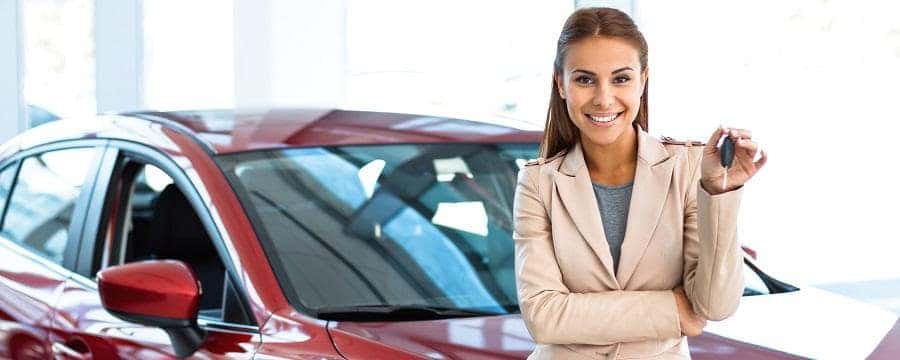 The Lexus GX is one of the few luxury SUVs that has an impressive performance both on- and off-road. These high-end cars are especially helpful when tackling the various landscapes of Bedford, Manchester, and Merrimack.
When deciding if this vehicle is right for you, you'll also need to determine if you'd rather buy or lease it. Below, we'll tell you why you may want to consider a Lexus GX lease. Read through our informative guide and CONTACT US at Ira Lexus of Manchester if you have any questions.
BENEFITS OF LEASING
If this SUV appeals to you, then you may want to consider leasing it, especially since a lease term usually lasts for three years. So, if you're the type of person who wants a new car every few years, then this option may be right for you.
A lease is also great because of the monthly payments. When you lease a vehicle, you're paying for its depreciation. However, when you buy a car, you have to pay for its entire cost, which is why monthly payments on a lease are generally lower than on a loan.
HOW TO LEASE A LEXUS GX
When it comes time to LEASE A LEXUS GX, a member of our finance team will guide you through each step of the process.
They'll have you sign up for a mileage plan based on the length of your commute each day. They'll also explain our available vehicle protection plans that you may want to sign up for. These include:
• Excess Wear & Use
• Guaranteed Auto Protection
• Tire & Wheel/Key Replacement Protection
You're not obligated to get any of these protection plans. However, if your car experiences any major wear and tear, then these plans will make sure you're covered, giving you some peace of mind.
Once we fully map out your lease, you'll just need to sign some papers. We'll then give you the keys, and the GX will be yours to enjoy for the next few years.
ALL ABOUT THE LEXUS GX
The Lexus GX may be a luxury vehicle, but it's a strong SUV with a high towing capacity and great off-roading capabilities.
It can tow up to 6,500 pounds when properly equipped. So, if you want to hitch a small boat or RV, it's easy to do so with this SUV. Plus, Trailer Sway Control will prevent excessive trailer movement. So, whatever is attached to the GX will stay nice and secure on even your longest drives.
Additionally, there are lots of features that help with the GX's off-roading abilities. For instance, it has a Kinetic Suspension System that's designed to change with varying terrain. When traveling on-road, it'll set the front and rear stabilizer bars in place to minimize body lean when driving around a corner. Once you head off-road, it'll allow each wheel to move independently to stay stable on uneven ground.
Plus, the vehicle comes standard in full-time 4WD (four-wheel drive). This system will evenly distribute power between all four wheels at all times, so you can get optimum traction on any road surface. That way, you can drive around with confidence.
GET A LEXUS GX LEASE TODAY
If you're wanting to lease the Lexus GX near Bedford, Manchester, or Merrimack, we can help! To get started, just contact the Ira Lexus of Manchester FINANCE CENTER.
We look forward to helping you drive home in your ideal automobile.