Lexus Maintenance Schedule

YOU'VE ARRIVED AT THE LEXUS MAINTENANCE SCHEDULE LIBRARY OF IRA LEXUS OF MANCHESTER! IF YOU'RE WONDERING ABOUT THE PROPER MAINTENANCE INTERVALS FOR YOUR LEXUS VEHICLE, YOU CAN FIND ALL THE INFORMATION YOU NEED IN THE ARTICLES ON THIS PAGE.
DRIVERS NEAR BEDFORD, MANCHESTER AND MERRIMACK CAN FIND OUT WHAT TO EXPECT FROM OUR SERVICING SCHEDULE ARTICLES BELOW! FEEL FREE TO CONTACT OUR TEAM IF YOU HAVE ANY QUESTIONS.
WHY VEHICLE MAINTENANCE IS IMPORTANT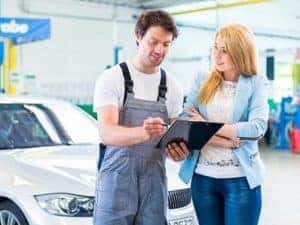 When you're sitting behind the wheel of a Lexus luxury vehicle, you expect top-of-the-line safety and drive quality. To maintain the premium quality of your car, following the manufacturer-recommended servicing schedule is essential. It'll help you catch small problems before they grow into bigger ones.
Oftentimes, small maintenance items help prevent larger and more complex systems failures, which make you less safe and can be costly to fix. Periodic oil and fluid changes, for example, can save you the trouble of engine and transmission repair or replacement down the road.
WHAT OUR LEXUS MAINTENANCE SCHEDULES OFFER
Our Lexus maintenance guides will take you through all the major services you need for your Lexus vehicle, as well as when to have them performed. Whether it's an engine oil/filter change, brake inspection, wiper replacement or something else entirely, it'll all be covered here.
All the information is organized by service interval to make the process more convenient. You should take your luxury car to a Lexus service center near you, where a Lexus factory-trained technician can perform maintenance services. Our service department uses only genuine Lexus parts, so you can rest assured of quality fixes built to last when you come to us.
FIND THE LEXUS MAINTENANCE SCHEDULE FOR YOU
It's easy to get started. Just click on the Lexus maintenance schedule for your car model and find out what service you'll need to perform, and when.
If you live near Bedford, Manchester or Merrimack, we invite you to SCHEDULE YOUR SERVICE APPOINTMENTS at our cutting-edge service center. Our experienced technicians have all the skills necessary to keep your Lexus car at the top of its game!