Lexus RX 350 vs BMW X5

If the level of refinement in a luxury midsize SUV appeals to you, you may be considering making the 2020 Lexus RX 350 or 2020 BMW X5 your next ride. Like plenty of other drivers near Bedford, Manchester, and Merrimack, you may be wondering which of those vehicles has more of the amenities and features you're looking for.
Wonder no more! Our Lexus RX 350 vs. BMW X5 vehicle comparison puts these two car models head to head, so you can decide for yourself. Continue reading our comparison, and contact Ira Lexus of Manchester if you have any questions!
Lexus RX
BMW X5
44.1 inches front leg room
40 inches front leg room
Apple CarPlay® and Android Auto™
Apple CarPlay®
RX 350 vs X5: Seating and Interior Space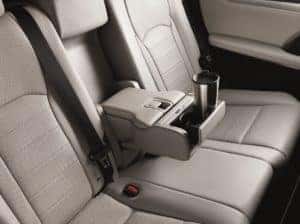 When it comes to interior space, the 2020 RX 350 and 2020 X5 offer ample headroom, with dimensions generally in the 39- to 40-inch range in the front and back seats. That's plenty of room to keep passengers comfortable on longer drives.
However, there's a bit of a divergence when it comes to legroom, which is certainly a highly important item you must consider when buying or leasing a vehicle. Checking in at 44.1 inches, the RX 350 front legroom is about as spacious as it gets for a vehicle in this segment. That's evident when you compare it to the BMW X5, which offers just under 40 inches of front legroom. It can make a major difference up front.
In the back, the RX 350 offers more legroom than the X5, too, which means more room for adults.
Performance Specs
Under the hoods of the Lexus RX 350 and BMW X5, you'll find powerful 6-cylinder engines. The 3.5L V6 in the Lexus RX 350 and the 3.0L V6 engine in the X5 are mated to 8-speed automatic transmissions and deliver around 300 horsepower. With that power, you're able to enjoy those smooth daily drives to and from work, but also find that extra power on the highway when you need it.
Standard on the RX 350 is front-wheel drive, which can provide better traction in the snow during harsh New England winters thanks to better weight distribution. The X5 carries standard rear-wheel drive.
Advanced Tech Features

Top-notch technology is what you expect out of a luxury SUV, and the 2020 RX 350 and X5 know how to deliver. Standard features include push button start for security and convenience, with dual-zone climate control, so the driver and front passenger can set their own personalized temperature.
Standard in the Lexus RX 350 is Apple CarPlay® and Android Auto™. With this smartphone functionality, it takes just moments to hook up your phone to the multimedia touchscreen for easy access. Your favorite apps will populate right on the screen, so you're able to respond to text messages and choose that next song.
The BMW X5 has Apple CarPlay®, but it's only on a trial basis, and you won't find Android Auto™ inside your BMW. Score another one for the Lexus RX 350.
Lexus RX 350 vs BMW X5: The SUV Winner
Shopping for a car near Bedford, Manchester, and Merrimack? Compare the 2020 RX 350 vs. BMW X5 and you'll see that the RX 350 is the superior midsize SUV.
Ira Lexus of Manchester sales professionals are standing by, ready to assist you here at our dealership. Contact us for your RX 350 test drive today!