At Ira Lexus of Manchester, we're committed to helping drivers around Bedford, Manchester, and Merrimack, NH, make the right decisions when they're seeking out a luxury SUV that's perfectly suited for them.
The Lexus RX is a stylish and impressive model that certainly offers a lot to its drivers. But considering its assortment of trim levels, specs, towing capacity, and more, you'll need to do some digging in order to make the right decision.
That's why we created the Lexus RX reviews below, so you can learn more about the Lexus RX and determine which one fits you the best! Continue reading the reviews listed on this page to learn more, or skip to browsing our RX inventory right here on our website.
---
Our Lexus RX Reviews by Model Year:
Our Lexus RX Reviews by Feature:
---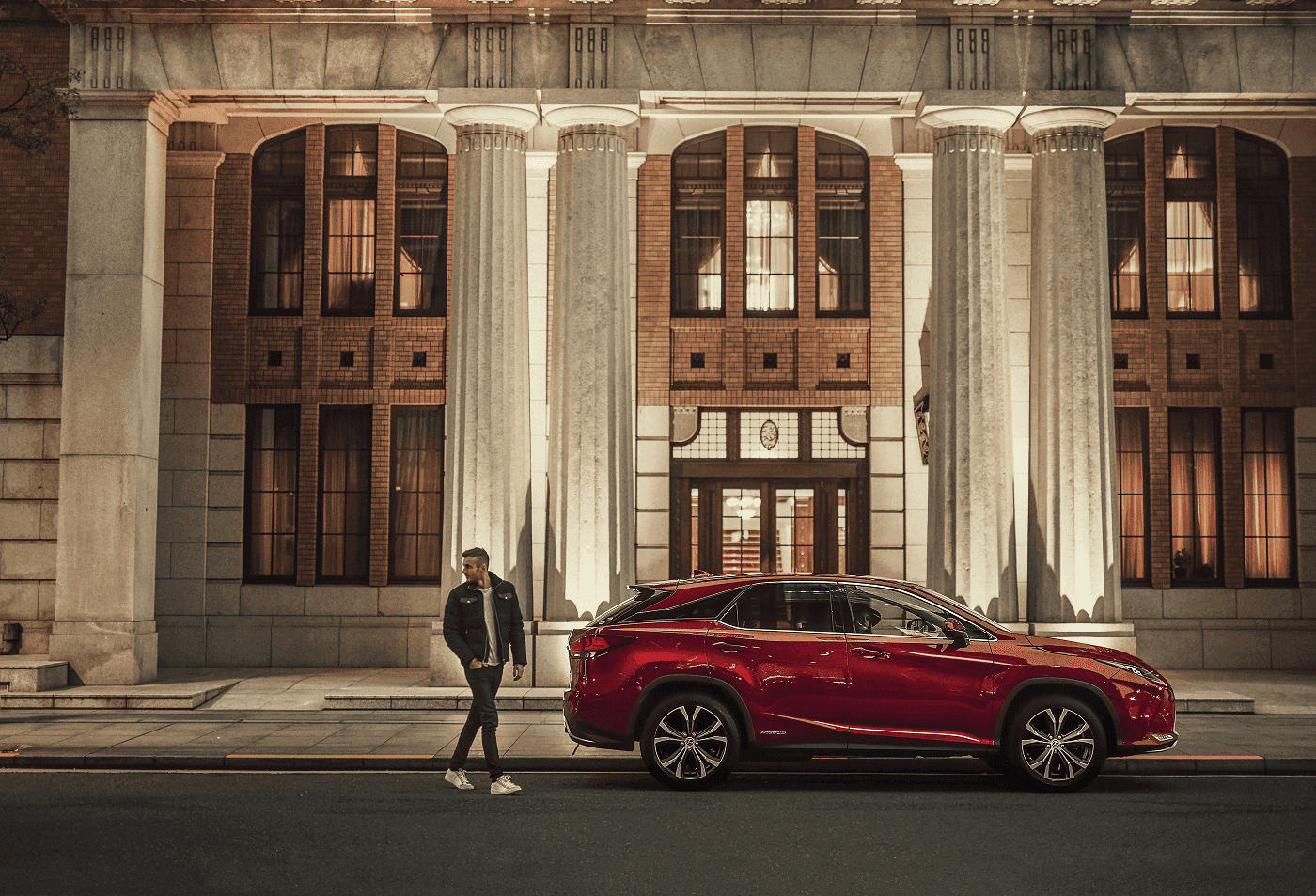 Lexus RX Trim Levels
The base level entry is the 2021 Lexus RX 350, with five other optional trim levels and two special edition trim levels for you to consider. The Lexus RX 350 does offer an assortment of great features, performance, and style. However, the other trims upgrade some of these features, especially with the interior.
The 2021 Lexus RX comes in the following trim levels:
Lexus RX 350
Lexus RX 350 F Sport
Lexus RX 350L
Lexus RX 450h AWD
Lexus RX 450h F Sport AWD
Lexus RX 450hL AWD
---
Lexus RX Performance Specs
In terms of the Lexus RX performance specs, the vehicle is outfitted with a 3.5L V6 engine. The engine allows the vehicle to reach 124 MPH and go from 0 to 60 MPH in 7.7 seconds.
Check out these other impressive performance specs:
The standard 3.5L V6 engine in the Lexus RX can deliver 295 horsepower.
The Lexus RX 450 V6 engine pushes the vehicle's capabilities to 308 horsepower, but drops its top track speed down to 112 MPH.
The Lexus RX engine comes paired with the electronically controlled Variable Valve Timing Transmission, which improves the smoothness of gear transitions while making these transitions more fuel efficient.
---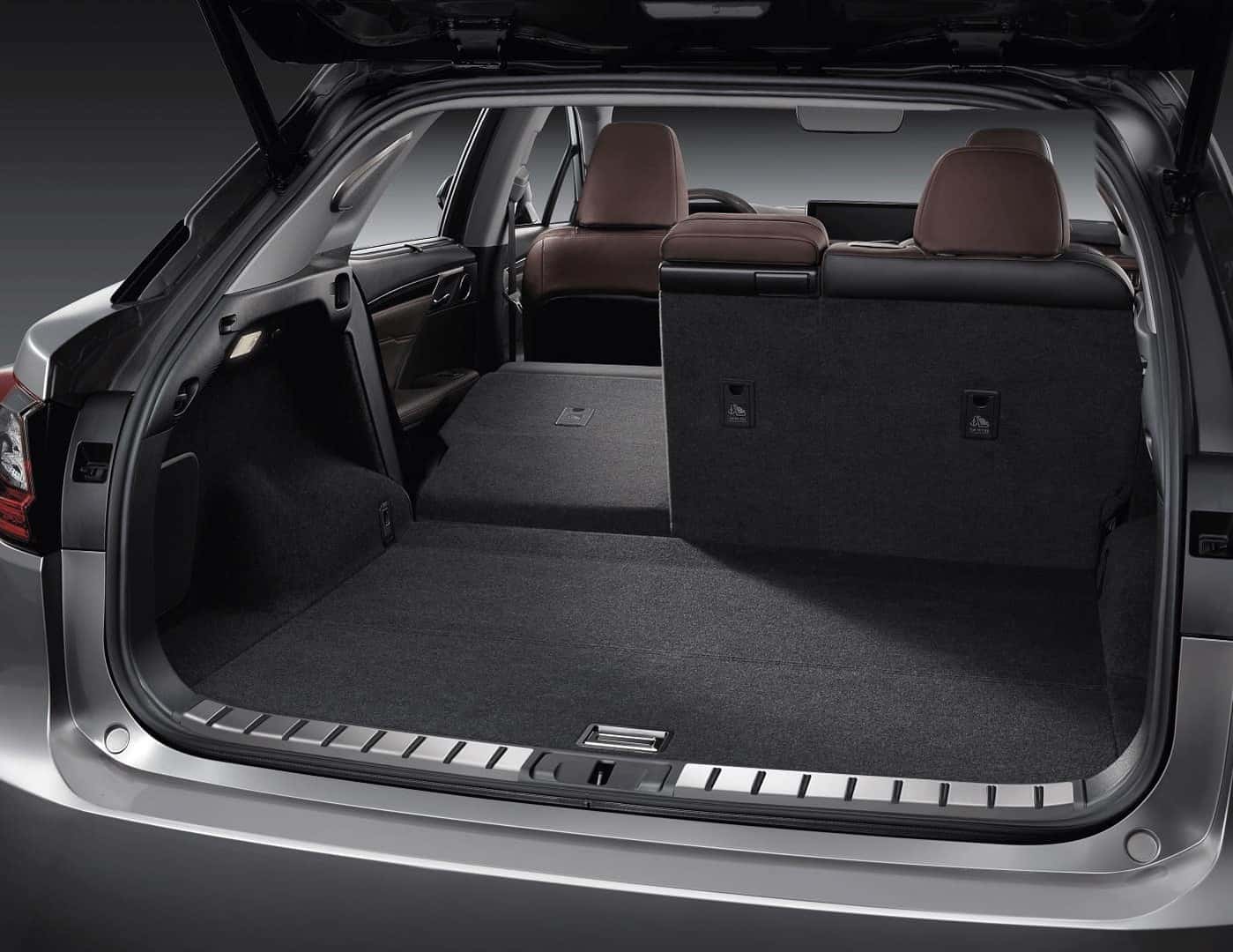 Lexus RX Interior & Dimensions
The 2021 Lexus RX 350 trims feature two rows of seating, capable of carrying five passengers in the cabin. Opting for the Lexus RX 350L, 350hL, or RX 450hL increases the capacity to seven passengers by adding a third row.
As for the style of the Lexus RX interior, the vehicle is outfitted with NuLuxe® upholstery, and the driver's seat features power adjusters that help you find your ultimate comfort positions for the road.
The Lexus RX 350 dimensions for the interior:
Headroom (front/rear): 39.4/39.1 inches
Legroom (front/rear): 44.1/38 inches
Shoulder Room (front/rear): 57.8/57.6 inches
Hip Room (front/rear): 56.6/56.1 inches
The Lexus RX 350L interior dimensions:
Headroom (first/second/third row): 39.8/38.5/34.8 inches
Legroom (first/second/third row): 41.4/30.9/23.5 inches
Shoulder Room (first/second/third row): 58.3/57.8/45.7 inches
Hip Room (first/second/third row): 55.8/55.8/43.8 inches
---
Learn More About the Lexus RX Today!
Are you ready to find out which Lexus RX most closely matches your driving needs? To get started, click any of the links on this page to read through our 2021 Lexus RX reviews to quickly figure out which trim level seems like the best fit for you.
Then, you'll be ready to experience the vehicle in person by visiting us at Ira Lexus of Manchester and taking it out on a test drive around Bedford, Manchester, and Merrimack, New Hampshire. It's the perfect way to help you decide on your next vehicle, so start reading today!d
---