Martial Arts Classes Manchester NH
THERE ARE MANY BENEFITS TO TAKING A MARTIAL ARTS CLASS. THERE ARE THE OBVIOUS PERKS, SUCH AS GETTING A GREAT WORKOUT AND IMPROVING CARDIOVASCULAR HEALTH. HOWEVER, THERE ARE OTHERS THAT GO BEYOND THE SURFACE, SUCH AS LEARNING TO FOCUS AND GAINING CONFIDENCE IN YOURSELF.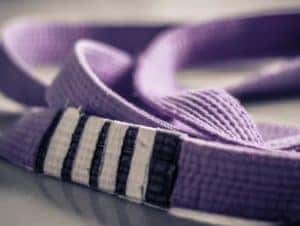 IF YOU'RE INTERESTED IN ATTENDING MARTIAL ARTS CLASSES IN MANCHESTER, NH, THEN CONTINUE READING TO DISCOVER THE BEST STUDIOS IN THE AREA.
GAINING SELF-CONFIDENCE THROUGH MARTIAL ARTS
If you're looking to improve your physical fitness while also boosting your self-confidence, then check out Lee's Martial Arts Center.
It was established in 1979 and has been teaching thousands of students the art of Tae Kwon Do. Here, you'll work with trained instructors like Grand Master Jong Soo Lee, a 9th degree black belt. Plus, whether you have a child in preschool or you yourself want some training, they have various programs for people of all ages and skill levels.
GROWING STRONGER ON THE OUTSIDE & INSIDE
At Manchester Karate Studio, they believe that improving who you are as a person is just as important as learning various martial arts techniques. Through their various programs, you'll gain discipline, focus, and confidence while becoming strong and healthy.
There's karate training for kids and adults. You can even take martial arts classes as a family to share laughs and gain triumphs together. If your child wants a birthday party here, the staff will make it happen. The kids will play karate games and eat some snacks while your son or daughter gets to be the star for the day.
A GREAT PLACE TO BUILD CHARACTER
The instructors at The Martial Arts Zone work hard to build confidence and character into everyone who takes classes here. By working with a supportive community, you'll have a better chance at reaching and exceling in your own personal goals.
This 6,000-square-foot world-class training center holds lots of martial arts programs, including:
• Brazilian Jiu Jitsu
• Fitness Kickboxing
• Mixed Martial Arts
If you're more into one-on-one work, then you can sign up for private training. By doing so, you'll get more focused lessons that are tailored to your specific needs.
SIGN UP FOR A MARTIAL ARTS CLASS TODAY
Whether you or your child is interested in martial arts, these Manchester, NH, studios are a great place to start. Just contact any of them for more info and be sure to sign up for a class today!