Massages Manchester NH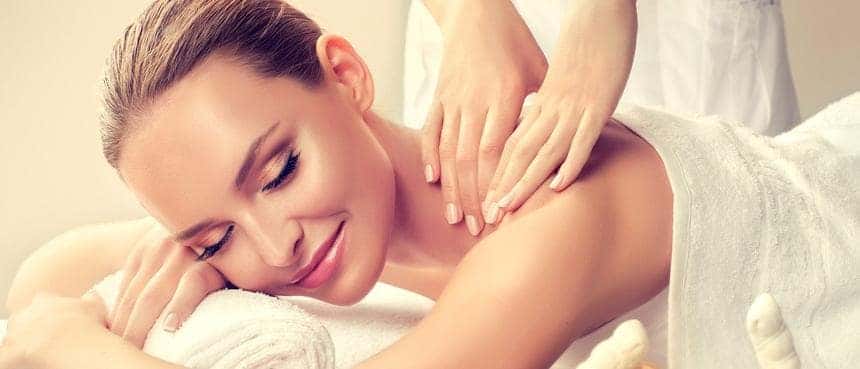 Massages are great to get for a number of different reasons. They can help with things like:
• Alleviating headaches.
• Increasing energy.
• Decreasing anxiety.
In order to experience these benefits for yourself, you'll want to sign up for a session as soon as possible. If you're not sure where to go, just keep reading to learn about getting massages in Manchester, NH.
FLEURESH: WHERE YOU'RE TAUGHT TO LOVE YOUR BODY WELL
Fleuresh is known as a "hub where true wellness can flourish." The staff members at this massage studio know that having balance, peace, and happiness are important for a nourishing life. That's why they provide a variety of services to help you achieve those things, and more.
When you visit Fleuresh, you can expect to be greeted warmly by a friendly receptionist, or "spa hostess."
You'll then be taken on a tour and given a detailed explanation of how your services will go that day. You're invited to spend some time in the FAR Infrared Sauna before your treatment. Then, the Massage/Skin Therapist will get to work, making sure to fulfill any wants or needs you've expressed ahead of time.
There are a variety of massages to choose from, such as the Nirvana Stress Relief Massage or Blue Eucalyptus Energizing Massage. You can even make a day of it, and add a facial, body treatment, and pedicure to the mix.
LA BELLE VIE: CELEBRATING THE GOOD LIFE
La Belle Vie translates to mean "The Good Life" or "The Beautiful Life." The staff here hopes that the feeling you get from your massage will continue long after you leave. It's so you can improve your mental and physical wellbeing and truly live a good and beautiful life.
The studio is run by Sara L. Dlubac, a Certified and Licensed Massage Therapist. She wanted to open a relaxing and comfortable studio to help people heal on an array of levels—be it physically, mentally, or spiritually.
She genuinely cares about each person who walks through the door, and that shows in the different services available.
This includes Heat Therapy, where heat is combined with relaxation massage technique to deliver warmth to deeper muscles. You could also get a Sports Massage, which focuses on areas of the body that can get overworked from repetitive movements.
RELAX WITH A GOOD MASSAGE TODAY
When it comes to feeling calm and peaceful, these massage studios are sure to do the trick.
Check out their social media pages for more information, then contact either one for some massages in Manchester, NH, today!