New Year's Resolution Ideas Manchester MA
We've all been there before: the holidays are over, bellies are stuffed, New Year's rolls around and you set some ambitious goals for the next 12 months… but by the end of January, you've forgotten all about them!
It doesn't have to be that way. The more specific your goals are, and the more fun the process, the more likely you are to stick with them. Here are some New Year's Resolution ideas near Manchester, MA, that'll excite you to follow through.
GET A PERSONAL TRAINER—DURBROW PERFORMANCE TRAINING
It's much easier to stick with your personal fitness resolution when you have someone to help you plan a fitness regime—and stick to it. That's what a personal trainer can do for you.
DURBROW PERFORMANCE TRAINING
 offers nutrition coaching to show you how to read food labels, keep food logs, make nutrition plans, and even cook! They also offer physical training to help you lose a few pounds and develop leaner, tighter muscle. Their team is like a trusted family and can help you feel stronger and more confident in yourself.
Check out Durbrow Performance on the web, and take a closer look at the training packages they offer.
TRY SOMETHING NEW—NORTHEAST PILATES
If the same old fitness plans fall by the wayside year after year, maybe you need a new approach. Try an activity that hasn't been part of your fitness regime in the past—like Pilates.
NORTHEAST PILATES
 offers training in three tiers—private, semi-private, and group—so you can train in the way that works best for you, whether that's with group encouragement or one-on-one attention. They'll help you tone your muscles and improve your fitness in an exciting new way.
Check out their specialty programs for clients with more specific training needs.
GET A NEW STYLE—DEBORA LUNT HAIRBAR
Sometimes, a new look is all you need to wash away the past and start the new year fresh. Getting your next haircut and styling at DEBORA LUNT HAIRBAR is an experience you'll not soon forget. Their stylists will consult with you to give you a one-of-a-kind cut that fits your look and personality.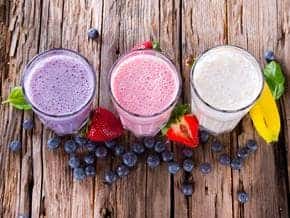 The team at DL Hairbar is known for its out-of-the-box creativity and cut-and-color mastery, honed from training in techniques from Paris, New York, and Boston. Enjoy the heated towels and luxurious shampoo sinks!
Explore DL Hairbar's menu to see your options for cuts, colors, treatments and more.
START THE NEW YEAR RIGHT WITH A RESOLUTION YOU'LL KEEP
Have we helped you find a New Year's resolution you can feel good about? Just follow the links on this page to discover more about these New Year Resolution ideas near Manchester, MA. We know you'll love them!