Pet Sitters Manchester NH

Whether you're visiting family for the holidays or taking a summer vacation, you'll probably need someone to feed and walk Fido while you're gone. Before you make reservations at doggy daycare, check out three of our most trusted pet sitters in the Manchester area.
EMMA'S PET SITTING
Emma's Pet Sitting creates personalized care plans for your pets so that they can get plenty of love and attention. The sitters come to you, so your pet can stay in their familiar environment while you're away. Emma's Pet Sitting is available for vacation visits or they can check in on your furry family members while you're at work. Services they offer include:
• Feeding
• Walks and exercise
• Cat care
• Litter box cleaning
• Administration of medicine
• Pet transportation
They'll also water your plants, bring in your mail, or turn on alternating lights to help keep your home safe. All sitters are bonded and insured for your protection and peace of mind.
GRANITE STATE PET SITTING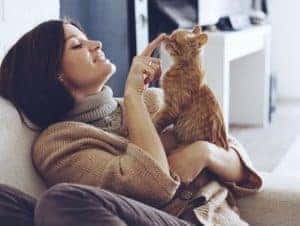 Granite State Pet Sitting wants to deliver the finest possible care for all furry and feathered creatures. Holly Mokrzecki founded her service on two decades of professional caregiving experience and provides the Manchester area with reliable, responsible, and loving pet care.
Services they offer include:
• Dog sitting
• Cat sitting
• Small animal sitting
• Bird sitting
They will come to your home and walk your dogs, scoop your litter boxes, and even provide pet taxi services if you need to take your pet to the vet or daycare. Plus, they only walk one household at a time, so you can be sure your dog will be receiving personal, individualized attention.
PROFESSIONAL PET SITTING ETC.
PROFESSIONAL PET SITTING ETC. (PPSE)
 is an award-winning pet sitting service that's been providing love and care to Manchester house pets since 1990. It was founded by Dorinne Whynott, who began her business while working at an animal hospital where clients voiced a need for in-home professional pet care.
They offer several services, including:
• Dog walking
• Daily puppy visits
• Feline play time
• Overnight stays
• Pooper scooping
• Medication administration
They also offer dog training services. Check out their website for resources and information on pet care. Dorinne has plenty of knowledge about many different species and breeds and is an invaluable resource for pet owners.
SCHEDULE YOUR MEET-AND-GREET!
MANY PET SITTING SERVICES WILL OFFER A MEET-AND-GREET BEFOREHAND SO THAT THE SITTER CAN LEARN ABOUT YOUR PET'S SPECIFIC NEEDS. CONTACT ANY OF THE PROVIDERS WE LISTED ABOVE AND SCHEDULE YOUR CONSULTATION TODAY!