Satisfy Your Stomach at Purple Finch Cafe
Freshly squeezed orange juice, savory doughnuts, perfectly cooked omelets, what could be better? How about the fact that it's all located right in your backyard?
Let us introduce you to Purple Finch Café. Your new local favorite for all things breakfast, brunch, and lunch. See what this local establishment's all about by reading today's community spotlight in the sections below!
How it All Began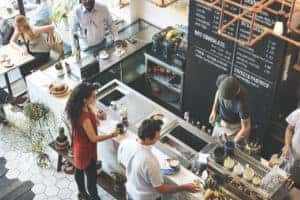 Julie was working as a bartender at a bar near her college of UNH Durham when she first met Jeff, an employee of the pizza place next door. Instantly hitting it off, Jeff would frequently bring Julie his culinary school dishes for her to taste.
It turns out, Julie thought they tasted pretty good, and with that, Purple Finch Café was born!
Purple Finch Café strives to offer customers with a well-balanced menu and outstanding customer service in a family-friendly atmosphere. When you dine at Purple Finch, you're more than just another customer, you're a part of the crew.
Fresh Food Straight from the Source
Almost every item found on their menu is either all-natural, organic, or fair trade. It's all part of their commitment to healthier and more sustainable eating.
While we're talking about eating, how about we take a look at their delectable menus, starting with breakfast. Start the day right with Avocado Toast or a stack of Trail Mix Pancakes. Other morning items include:
Harvest French Toast
Texas Omelet
Classic Eggs Benedict
With breakfast served all day, it's never too late to try something new. Although, we do recommend taking a bite out of their lunch options as well. Begin your meal with an order of Fiesta Nachos, then follow that up with a California Chicken Salad Wrap or Bayou Burger.
Share the Love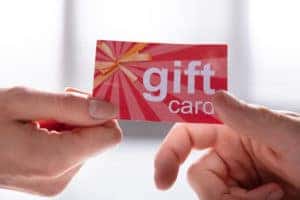 Treat someone special to a meal at Purple Finch with their gift cards or bring the Purple Finch experience to your next event through their catering service.
Gift cards are the perfect way to show someone you care and make great presents for teachers, coaches, co-workers, and anyone else you're grateful for. Stop in for pricing and purchasing information.
Hosting a party or cooperate event? Let Purple Finch Café take care of the menu! Their wrap platters are available for a minimum of ten persons and include Chicken Salad, Turkey Club, Tuna, Ham, and Swiss wraps.
Enjoy a Tasty Meal at Purple Finch Café Today
Leave the cooking to someone else and head over to Purple Finch Café for a deliciously fresh meal today! Your stomach will thank you!
In the meantime, be sure to give them a follow over on Facebook for all the latest news and updates.