Seafood Restaurants Manchester NH
WHETHER YOU GO CRAZY FOR COD, ARE HAPPY TO HAVE HALIBUT, OR SIMPLY NEED SOME SALMON, YOU CAN FIND IT IN MANCHESTER, NH. THEY PROVIDE SOME OF THE BEST SEAFOOD SPOTS IN THE AREA, SERVING ONLY THE HIGHEST QUALITY FISH.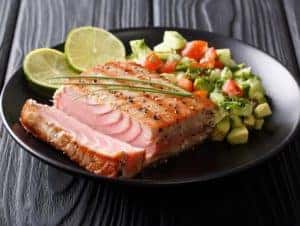 IF YOU'RE IN THE MOOD FOR THIS TASTY CUISINE, THEN CHECK OUT OUR GUIDE TO THE BEST SEAFOOD RESTAURANTS IN MANCHESTER, NH…
THE FINEST SEAFOOD MONEY CAN BUY
LOBSTER TAIL RESTAURANT & LOUNGE
 has been serving New England's freshest seafood for over 15 years. You can get some fresh fish from the seafood market, fine-dining restaurant, or their catering services.
If you visit the restaurant, you'll experience an innovative menu with tasty food, plus a wide selection of wine, beer, and cocktails. If you're wanting some fresh-from-the-grill seafood, then get the Jumbo Sea Scallops, Swordfish Steak, or Salmon Filet. Each dish can be topped with seasonings like Cajun, Teriyaki, or Pineapple Mango Glaze, and served with your choice of two sides.
SETTING SEAFOOD STANDARDS SINCE 2002
SURF RESTAURANT
 is serious about fresh seafood. So much so that they send their seafood buyers down to the piers to get the freshest seafood available. They'll meet with fishermen and captains to inspect the day's catch carefully, before handpicking the best selections.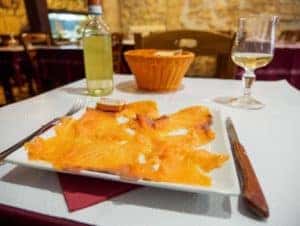 They have lots of tasty sandwiches to choose from, like the Fleuben. Crispy fried flounder is served on grilled rye bread with Cabot cheddar, Thousand Island dressing, and your choice of coleslaw or fries.
There are hearty entrees, as well, like the Horseradish Haddock & Lobster Mashed Potatoes. The haddock is baked with horseradish cream cheese and breadcrumbs, and is served with grilled asparagus and lobster-chive mashed potatoes.
BOOK A RESERVATION TODAY
If you're wanting seafood for lunch or dinner, don't wait. Make a reservation at one of these Manchester seafood restaurants today!