The Local Moose Cafe

---
When you woke up this morning, did you crave a hot cup of coffee and a hearty breakfast? The friendly staff at The Local Moose Café knows exactly how you feel. That's why they warmly invite residents of Bedford, Manchester, and Merrimack, New Hampshire, to stop by and check out their full menu of hot beverages and delicious sandwiches!
This eatery combines internationally influenced cuisine with American flair, and the result is a variety of drinks, sandwiches, and baked goods that will have you coming back for more!
---
What Will You Have to Drink?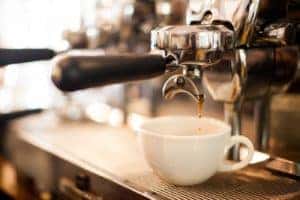 The coffee at The Local Moose is locally roasted, which means they use fresh beans, and that ensures that you get a high-quality cup of Joe. The minute you walk into the establishment, you're immediately met with the irresistible aroma of freshly brewed coffee drinks. Here's a peek at some of the delicious drinks they offer:
Espresso
Americano
Vietnamese
Cortado
Cappuccino
Need something to warm you up on a bitter cold winter morning? We recommend a cup of their fantastic hot chocolate. Maybe you're looking for a hot tea to detoxify your system after a long weekend—try the loose-leaf tea. From chai lattes to iced coffees, their menu has something for everyone.
---
Grab a Bite to Eat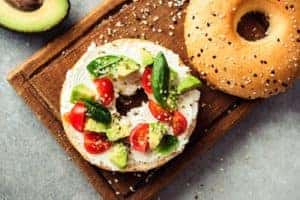 While you sip on a yummy beverage, you can also nosh on one of their delicious egg sandwiches and toasts. They include:
Free Ranger—Consists of a free-range fried egg and Vermont cheddar cheese on a house-made brioche bun.
Bacon Spinach Avo—Includes a combination of fried egg, bacon, mayo, avocado, and spinach on a brioche bun.
Avocado Toast—Involves a blend of avocado, local honey, and salt on toasted baguette.
The health-conscious crowd will appreciate the almond butter banana toast, while those craving a simple sandwich like peanut butter and jam, grilled cheese, or ham and swiss, will find those classic choices on the menu.
Are you on a vegan diet? Then we recommend the Hungry Goat—the sandwich combines local micro greens, pickled carrots, raw beets, cucumbers, and roasted red pepper hummus on a house-made baguette. Yum!
---
Go Nuts for Donuts
On your way out, don't forget to try some of their amazing donuts. The Local Moose Café offers an assortment of sweet doughy creations, some of which are gluten-free. Take your pick from a wide variety of baked goods—including muffins, cookies, cakes, scones, biscuits, eclairs, and more. Visit their Instagram page to see what tasty treats they're featuring that day!
Visit The Local Moose Café Today!
If you're near Bedford, Manchester, or Merrimack, New Hampshire, and you like all this talk about food, drinks, and yummy treats, then scurry over to The Local Moose Café. It's time that you rewarded your taste buds with the ultimate treat!