Tips to Financing a Car


If you're a driver in the Bedford, Manchester, and Merrimack areas and you're ready to purchase a new car, you'll want to know about the process of financing and how it works.
Below, our team at Ira Lexus of Manchester has provided a few tips for financing your new car and the process behind it. Below, you'll learn everything there is to know about the financing process and how you can streamline it to make sure you're the owner of a car you always wanted in the quickest amount of time.
1. KNOW THE BASICS OF FINANCING A CAR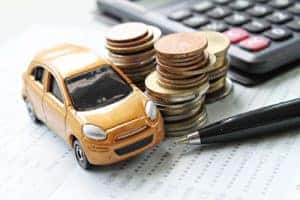 Financing is the other option to leasing to own the car that you've always wanted. Financing is an auto loan that helps you pay for the full value of the car. It affords buyers the cash they need to buy the vehicle in full while not having to pay the entire balance at that moment. Once the car is purchased and a loan is taken out by the buyer, the loan is to be paid back over time, with interest. The amount owed goes to a few locations, including the financed balance, loan principal, or loan amount.
Your monthly repayments of the loan will depend on a few different factors, including your down payment or trade-in value of your used car, the loan term, and your credit score. All of these factors play a role in determining your monthly financing payments.
---
2. KNOW YOUR CREDIT SCORE
Depending on your score, you may be more likely to get a better interest rate on the car you want or qualify for some of the special new car financing deals and cash back offer that Lexus may offer. While your credit score is a major factor in determining the loan package that you'll receive, our experienced finance team can work with you to create a payment plan that works for your financial situation. They've worked with many different credit ranges to help customers drive off our lot in their dream car, so allow them to help you!
---
3. PRE-APPROVED FINANCING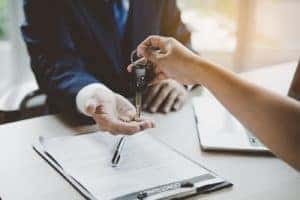 If you've already browsed through our robust online inventories and have a vehicle in mind and want to get the process rolling, you can always use our online car trade-in estimator and our quick form to GET PRE-APPROVED FINANCING.
Our easy-to-fill-out online financing tool asks some simple information to help us get the loan package process moving for you. You can also use our handy car TRADE-IN ESTIMATOR tool to see what your car's estimated trade-in value would be based on its year, mileage, and interior and exterior condition.
---
GET PRE-APPROVED FINANCING TODAY!
At Ira Lexus of Manchester, it's our goal to help all Bedford, Manchester, and Merrimack area drivers purchase the car of their dreams. Since you now know how the car financing process works and different factors that go into securing your loan package, make sure to use some of our quick online tools to get pre-approved financing to be the owner of the car you've had your eyes on.
VISIT OUR SHOWROOM today!