Tire Shop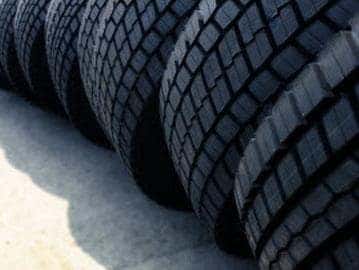 Welcome to the tire shop at Ira Lexus of Manchester! Serving customers across Bedford, Manchester, and Merrimack, we help with all kinds of tire-related services. Whether you need tire maintenance or a brand-new set of tires, our shop is here to assist.
Our technicians are experts at matching your beloved car with the perfect tires. If you have questions about your car's tires, feel free to contact our team and have all your queries answered!
A FRESH SET OF TIRES
If a new set of tires is what you're after, we can help you order tires that match the precise specifications of the originals. Our technicians can mount, balance, and inflate them to your liking and satisfaction. Plus, if you need a wheel alignment to help prevent uneven wear, our jack-of-all-trades team can do that, too.
No matter what kind of tire you're looking for, we're here to assist you. You may want snow tires for winter's fury, sport tires for premium performance, or all-season tires to try and cover all bases. We'll get you what you need for a safe, secure, and fun ride.
Lexus Tire Pressure Light Illuminated
EXPERT TIRE ROTATIONS
As with all car parts, you want to extend the natural life of your tires for as long as possible. The best way to do that is by having them rotated from time to time. Your vehicle owner's manual will give you specific rotation intervals ideal for your make and model, and we're happy to help you stay on track with all your auto maintenance.
In most cars, the weight on the front and rear axles differs. The engine usually sits over the front wheels, giving them more weight to bear and leading to faster wear times. At the same time, steering, turning, and braking can cause uneven tire wear over time. By having your tires rotated, you'll ensure they wear evenly for a smoother and safer ride.
TIRE PRESSURE CHECK
It's always a good idea to keep track of your tire pressure. When your tires become critically underinflated, you may experience increased risk of a blowout and other risky situations. Performance-wise, your ride's handling and fuel economy can suffer as well.
Most cars come equipped with a tire pressure warning light on the instrument panel. If you see this light illuminate, you can bring your car to our service center for a quick tire pressure check. Even if the warning light isn't glowing, you can ask for a tire inspection as part of any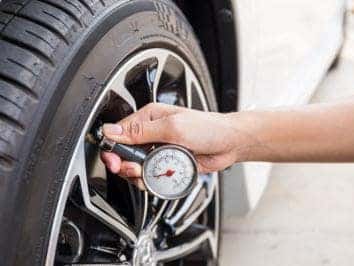 maintenance appointment for peace of mind.
VISIT OUR TIRE SHOP FOR PREMIUM TIRE SERVICE
If you live or drive near Bedford, Manchester, or Merrimack, you can schedule an appointment at our tire shop for any tire service you may need. When you're up for a NEW SET OF TIRES or a rotation of your current ones, we'll get you what you're looking for.
Our team at Ira Lexus of Manchester is committed to helping you keep your ride in top condition, whether it's through our tire shop, our cutting-edge service department, or our well-stocked parts center. SCHEDULE SERVICE TODAY!