Top Italian Restaurants Manchester NH
IF YOU'RE LOOKING FOR COMFORT FOOD WITH LOTS OF FLAVOR, YOU CAN'T GO WRONG WITH ITALIAN. FROM RAVIOLI TO CHICKEN PARM, THERE'S SOMETHING FOR EVERYONE TO ENJOY.
IF YOU'RE CRAVING ITALIAN BUT AREN'T SURE WHERE TO GO, READ THROUGH OUR GUIDE TO THE TOP ITALIAN RESTAURANTS NEAR ME IN MANCHESTER, NH.
PROVIDING QUALITY AT AFFORDABLE PRICES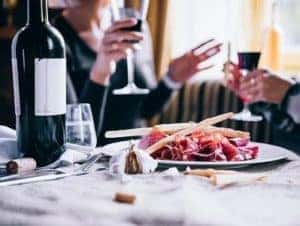 JOHNNY TROY'S
 has been serving authentic Italian food since 2005. The restaurant was named after John Edward Troisi, who was given the nickname Johnny Troy during his professional boxing career. The business was named as such by his grandson, Joseph, to honor his memory.
Here, you'll find lots of Italian specialties, like Chicken Siciliano. Chicken breast is sautéed with scallions, garlic, red pepper flakes, and marinara sauce and finished with a splash of cream.
You also can't forget about dessert when they have tasty options like Limoncello Mascarpone Cake, tiramisu, and cannolis.
AN UNFORGETTABLE DINING EXPERIENCE
If you're looking for a restaurant with an intimate atmosphere and personal and attentive service, then you'll love 
MANGIA
. The owners believe that these things are what separate a delicious meal from an unforgettable experience.
To make the experience worthwhile, start with an antipasto for the table. Next, get the zuppa del giorno (soup of the day) or the insalata mista. For a classic Italian entrée, get the Spaghetti Bella Napoli. The spaghetti is tossed with meatballs in tomato sauce, roasted garlic, onion, and other herbs.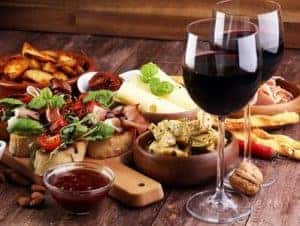 You'll then want to finish the meal with a cannoli, gelato, or Triple Chocolate Cake.
AUTHENTIC ITALIAN CUISINE IN NH
Giovanni Paolini opened 
PICCOLA ITALIA
 with one goal in mind: to build a place where people could eat and feel right at home. When you come here, you're treated like family with friendly service and a tasty meal.
Try one of their Italian classics like Toscana. Chicken or veal is dipped in egg batter and sautéed in a light lemon sauce with a touch of sherry. Pair this meal with a glass of Placido Pinot Grigio or Stemmari Nero D'Avola.
If you're not in the mood for pasta, then get the jumbo shrimp. This dish is served over your choice of Caesar salad, garden salad, or steamed or sautéed vegetables. And be sure to pair this meal with a glass of Estancia Moscato.
For more wine/food pairing ideas, check out 
PICCOLA ITALIA
 on Facebook.
BUON APPETITO!
Whether you're looking for a classy date night or a good meal with friends or family, you can't go wrong with these Italian restaurants.
Make your reservation today and get ready to experience abbiocco, or the drowsiness that follows eating a big meal.