Trade-in Car Payment Calculator

---
How can you easily sell your car and plan for your next vacation at Lake Winnipesaukee? Sell your car online. You'll be able to get started from the convenience of your kitchen table
. Just use
our trade-in car payment calculator
to estimate its value.
The team at Ira Lexus of Manchester makes it easy to do your homework. If you live near Bedford, Manchester, or Merrimack, NH, read below to learn how our vehicle financing tools can help you plan.
---
​
What's My Trade-in Worth?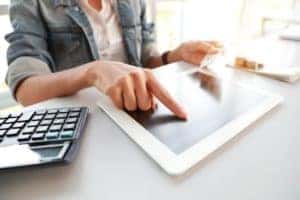 New Hampshire drivers searching for a car payment calculator can use our assistive online toolkit to chart their financial course. You just have to let us know a few things about your car and provide your contact information.
First, you have to tell us about your vehicle. What's defines its worth? Enter your vehicle's:
Model year
Make
Model
Trim
Once you provide this base information, it's time to look under the hood of your vehicle.
Finding Your Car's Engine Type
Drivers also have to enter the type of engine associated with their car, truck, or SUV. How can you find out what type of engine is in your vehicle? It may be listed on paperwork from when you purchased the vehicle.
Your vehicle's Vehicle Identification Number (VIN) holds the key to this information. The VIN may be located on your:
Driver's-side door jamb
Vehicle title
Driver's side of your windshield
Once you find this information, you can use a VIN decoder website to learn which engine is in your vehicle.
What Shape Is Your Car in?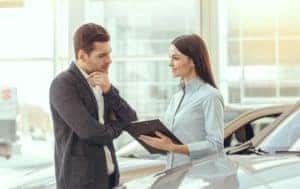 You have a few more steps ahead. You just have to let us know:
Your vehicle's mileage
Its condition
Your contact information
Drivers can copy the mileage from the vehicle odometer located on their dashboard. That information will help us learn about the vehicle's usage rate.
Tell us what shape your car is in. You can check for significant scratches on its paint and factor in any stains on the interior.
Enter your contact information. Our team will get back to you with a quick estimate of your vehicle's value.
Selling Your Car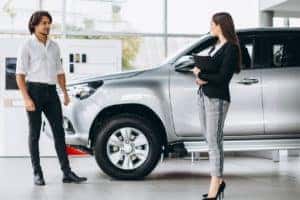 You're almost there. Once you've completed these steps, you'll be ready to sell your car online. You just have to:
Scan your VIN barcode or type in your VIN
Receive our team's trade-in offer
Schedule vehicle inspection
Cash your check or trade for a new vehicle
After our offer is accepted, you'll have to schedule a vehicle inspection, so we can confirm its condition. Once that occurs, you can meet with our team to transfer your vehicle title. You'll be able to accept our offer or trade in your vehicle for a new car or SUV.
If you are swapping your vehicle for a new car, our finance team can help you learn how trading in your car provides greater financial freedom. You'll be able to use the value of your vehicle to have a bigger down payment for your next car.
---
Contact Our Team to Learn More!
If you live near Bedford, Manchester, or Merrimack, New Hampshire, our trade-in car payment calculator can help you learn what your vehicle is worth. How can you learn more about getting fair value for your vehicle?
Contact the team at Ira Lexus of Manchester. We'll help you use our trade-in calculator and plan for your next vehicle.
---