Transmission Flush vs Change

Transmission fluid is a vital part of any vehicle, as it helps to cool and lubricate the moving parts within its system. With that in mind, it's important to keep your transmission in good working order by scheduling a fluid flush or change.
To help drivers in Bedford, Manchester, and Merrimack get the most out of this vehicle component, Ira Lexus of Manchester has created this helpful guide detailing transmission flush vs. change.
Discover more by continuing with the sections below!
Transmission Flush vs Change: What's the Difference?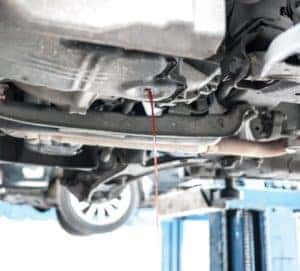 Both a fluid flush and change are designed to improve your vehicle's transmission, but what is it that sets these two services apart? Let's find out.
Fluid Flush
This maintenance process removes all the oil inside the transmission, replacing it with fresh, clean quarts. To accomplish this, the current fluid is placed through a specific machine where any dirt, grime, or sludge will be "flushed" out, then replaced with new oil. This procedure replaces 100 percent of the used oil.
Fluid Change
This procedure also works to remove this substance from your car's transmission, using natural gravitational forces instead of machinery. Unlike a flush, not all the fluid in the system will be drained. Most experts concur that a fluid change removes between 20 and 40 percent of the total volume.
Now that you know the difference between these services, we'll move on to the benefits.
Advantages of Transmission Flush or Change

There are several benefits to scheduling a transmission flush or change, such as:
Prevents transmission problems: If your vehicle's transmission fluid gets overly dirty, it could lead to eventual engine problems, and may even cause transmission failure. Bringing your car in regularly for a flush or change can prevent the need for additional repairs.
Cleans components: Coolant is crucial to prevent your engine from freezing; however, this coolant can also be corrosive and cause rust over time. This rust can cause a clog in the tubing, which will then build up with gunk. A flush or change will clean out this dirt, as well as remove any rust.
Cost effective: As mentioned earlier, neglecting to care for your transmission can lead to failure, which in turn would require the entire system to be replaced. Avoid the need for a brand-new part by keeping it clean.
How Often Should the Transmission Be Flushed or Changed?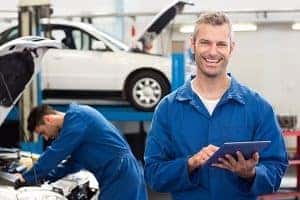 We've concluded that proper care is paramount to keeping your vehicle in optimal shape; however, drivers often wonder how often these transmission services should be performed.
Generally, a fluid flush or change should be given every two years or 30,000 miles, whichever occurs first. Keep in mind, though, that there may be instances in which either maintenance task is imminent.
For example, if you hear grinding or other strange noises coming from the transmission or you can feel the gears slipping, that usually means it's time to schedule a service appointment.
Scheduling a service appointment is simple. Just visit our website, give us a call, or stop in at the dealership to get started and set something up.
Schedule Your Transmission Flush or Change Today
Is it time to schedule a transmission flush or change?
The service center here at Ira Lexus of Manchester is here to help get Bedford, Manchester, and Merrimack drivers back on the road safely. Come on in and speak to our maintenance team today!