Transmission Repair Bedford, NH
There's so much to see and do near Bedford, NH, and you don't want to miss anything simply because of a faulty transmission. That's why the experts at Ira Lexus of Manchester are here to help you learn about the warning signs that indicate something is wrong with your transmission, and how our services can assist.
Immerse yourself in the world of transmission repair by reading this handy guide! SCHEDULE SERVICE ONLINEnow!
How To Check Transmission Fluids
What Transmission Do I Have?
When To Change Transmission Fluid
WHY TRANSMISSION REPAIR IS IMPORTANT
Taking a proactive approach to vehicle maintenance will cost you less in the long run and help keep you safe when you're out on the road. With transmission repair, it's much easier and more cost-effective to refill fluids than replace an entire transmission apparatus, which may have to happen if you neglect maintaining its fluid levels.
Transmission gears transfer power from the engine to the drive wheels, so it's important they work well, so your vehicle can get power to the ground. Take care of this middleman and stay alert for the signs that it needs repairs. Schedule your Lexus transmission service!
SIGNS YOU NEED TRANSMISSION SERVICING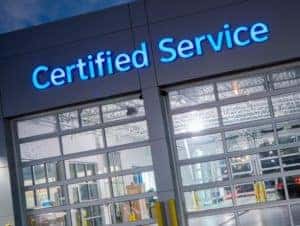 Periodic transmission servicing is needed to ensure you have a smooth, efficient ride. You should check your vehicle owner's manual to see which maintenance schedule your manufacturer recommends. Sometimes, though, you'll run into trouble, even when
you're not due for maintenance. Here are some signs you need transmission servicing:
• Burning Fluid. Hot transmission fluid can smell like burning rubber, and is a sign that your fluid is dirty or leaking onto hot engine parts. You'll want to replace it.
• Leaking Fluid. If you see puddles in your garage, driveway, or wherever else you park, you may have a leak. If the leaking fluid is reddish, then it's transmission fluid.
• Rough or Slipping Shifts. If your transmission slips into another gear by itself, or if it has a hard and noisy shift, you'll need some major servicing.
• Warning Light. The most obvious sign, but easy to overlook. Check your dashboard indicators!
If you see any of these signs, it's time to schedule transmission repair immediately.
HOW OUR TRANSMISSION REPAIR SERVICES CAN HELP YOU
The good news is, our trained technicians have the experience to make sure your transmission troubles are fixed in the most optimal way possible. If you need new fluids or a transmission flush, we'll get your system cleaned and refilled. If you need transmission repair, we can handle it. Also, if you need a whole new transmission, we're happy to install it.
Be sure to browse our service and parts specials to find out how you can save on any of our car repair or maintenance services, including transmission servicing.
SCHEDULE YOUR TRANSMISSION REPAIR AT IRA LEXUS OF MANCHESTER
The experts at Ira Lexus of Manchester can help you determine whether transmission servicing, repair, or even replacement is needed for your car. You can trust the experts with your Lexus transmission service. If you live near Bedford, and your transmission needs a closer look, don't wait around.
SCHEDULE A SERVICE APPOINTMENT or consultation with us today. We're happy to answer all your questions and would love to be of service!