Try Something New Manchester NH
Let's face it, you can only run on the treadmill for so long before you realize you're not going anywhere. When that happens, it may be time to spice up your workout and think outside the gym. Here are three of our favorite ways to get our sweat on.
BARE KNUCKLE MURPHY'S BOXING
FACEBOOK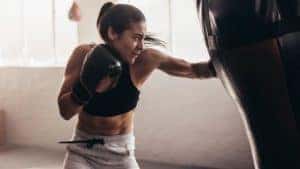 Bare Knuckle Murphy's is dedicated to teaching the art and philosophy of combat fight sports and they've been doing just that since 1978. They keep their training sessions dynamic, fun, and personalized, with classes available in Boxing, Kickboxing, Thai Boxing, Brazilian Jiu Jitsu, MMA, and more.
Through their training, you'll learn discipline and courage and come out of every session feeling empowered. You'll also burn fat and gain coordination, speed, and balance. For the kids, they offer a Go Ninja summer camp where kids can practice aerial arts, parkour, boxing, yoga, art, and so much more.
BARRE LIFE
FACEBOOK
Going to Barre Life is about more than just exercising and toning, it's about being a part of a health and wellness family. They have classes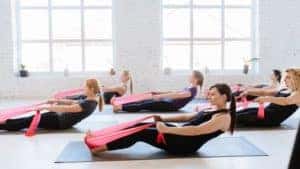 seven days a week focusing on the full body, including Barre, yoga, and cardio.
Barre is a mix between ballet and Pilates that uses your own body weight to tone, strengthen, and stretch to the beat of energetic music. Through small, isometric movements at the bar, you'll target core muscles and leave feeling stronger and more defined.  In addition to Barre classes, Barre Life also offers Yoga and Cardio classes for the perfect workout combination. Be sure to check out their $10 new client special.
DOWNDOG FLOW YOGA & PILATES
FACEBOOK
Downdog Flow Yoga & Pilates isn't just a workout, it's a fitness experience. They specialize in Vinyasa Flow yoga and mat Pilates, but they also offer small group circuit training, corporate yoga, yoga with athletes, nutrition plans, and private sessions.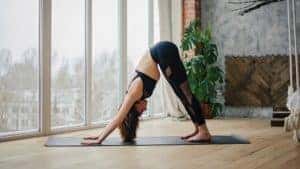 If you want your workout to empower, tone, and push you, consider power Pilates. This is a non-stop, 75-minute heated class that'll leave you feeling energized, strong, and accomplished. If you prefer to start your day with the element of surprise, consider the Wake Up Call class. What type of workout do you do? Who knows! Anything goes and it's always a fun surprise.
START SWEATING TODAY!
Working out is so much more than lifting weights at the gym. Try something new with your workout and give any of these places a go. You may just find something that sticks and makes working out fun, as it should be.