Used Car Dealer Concord NH

At Ira Lexus of Manchester, we know the importance of a well-performing vehicle. Because you use it almost every day, you need something that'll get you to your destination safely.
At our used car dealer near Concord, NH, we carry a wide array of USED CARS FOR SALE that fit this description. They also have lots of features to help make your trips more enjoyable.
Below, we'll tell you more about the city of Concord that we love serving. We'll also explain how we take care of its residents and visitors every day. Read through the information, and don't hesitate to contact us if you have any questions.
Serving Concord NH
As the capital of New Hampshire, this city gets lots of people driving through it each day, whether it's for work, school, or leisure.
There's the New Hampshire State House, the Capitol Building that houses the General Court, Governor, and Executive Council. There's the University of New Hampshire School of Law, which is the state's only law school. There are also lots of fun hot spots, like the Capitol Center for the Arts. This 1,304-seat theater has held tons of popular performances like Spamalot and Mary Poppins.
There are even more places to check out in Concord, which can best be done in a dependable vehicle. Luckily, our dealership is just a short trip away, and has lots of available cars to choose from.
USED CARS NEAR CONCORD NH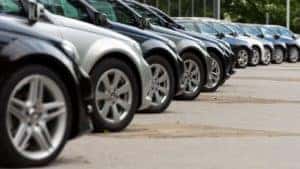 If you need a reliable pre-owned vehicle, you'll have plenty to choose from at our dealership. That's because we carry lots of coupes, sedans, and SUVs that tailor to different wants and needs.
We also have a great lineup of certified pre-owned vehicles, a.k.a., L/CERTIFIED BY LEXUS. These cars have undergone a thorough 161-point inspection, to make sure they meet manufacturer standards. Plus, they come with extra benefits like 2-year/20,000-mile complimentary maintenance, as well as 24-hour Lexus Roadside Assistance.
You can browse through our entire inventory online, before making the trip to our dealership near Concord. You can either look through the entire listing, or use the search filters to narrow down options by things like body color, mileage, and features. If one of these vehicles piques your interest, then schedule a test drive to make sure its performance and features are right for you.
USED CAR FINANCE & SERVICE
Our finance center will make sure the buying process is easy and straightforward, so that you can be driving home in a new car in no time.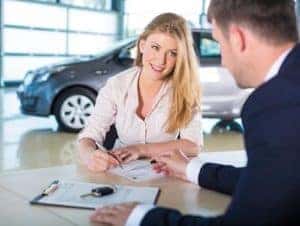 Before you step foot in our finance center, you can fill out our finance application online. Once we get your information, we'll have you meet with one of our experts to discuss your finance options. Plus, we work with local banks and lenders, to make sure you get a great auto loan with terms that work for you.
Not only will we help you finance your car, but we'll keep it in great shape, as well. When you bring it to our service center, we'll handle any maintenance or repair work quickly and efficiently. Plus, we'll only use genuine parts for replacements, to help make sure it runs just as well as it did when you first drove it home.
VISIT OUR USED CAR DEALERSHIP NEAR CONCORD NH
If you need assistance with finding, buying, or maintaining a used car, LET US HELP! Stop by Ira Lexus of Manchester, and we'll assist you right away.
We look forward to meeting you!