Used Car Dealer Goffstown NH

Goffstown is a picturesque town in Hillsborough County, NH, that originated in the early 1700s. Today, Goffstown is home to roughly 18,000 people and is the location of Saint Anselm College. Given the 1,900 students that matriculate each year, the town seems to thrive on local businesses such as eateries, pubs, and boutiques.
When a resident of Goffstown or a college student needs to find a reliable pre-owned vehicle, there's a used car dealer near Goffstown that they can head to when it's time to get started. At Ira Lexus of Manchester, we're proud to help drivers from Goffstown find the right car. We're ready to help you get started today!
CONVENIENT GOFFSTOWN USED CAR DEALERSHIP BROWSING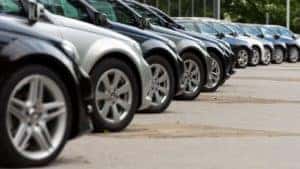 Once you've made the determination that it's time to start considering your vehicular options, having a used car dealership near Goffstown can make the experience so much easier. We're easy to get to when it's time to head over and start looking around our inventory.
However, what's even more convenient is that you don't even have to head over to check out our inventory. You can stay comfortable at home and head to our website to START REVIEWING YOUR OPTIONS. You'll easily sift through our inventory and find a car that piques your interests so when it's time to head over, you'll know exactly what you're looking for.
EXPERIENCING YOUR USED CAR NEAR GOFFSTOWN NH
When you've had the chance to review our inventory of pre-owned vehicles and you've found one that you love, you'll want to head to our used car dealership from Goffstown for a closer look. When you arrive, our used car specialists will help you along the way by highlighting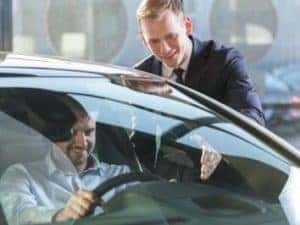 some of the notable features as well as the engine abilities, so you can have a full sense of your choice.
When it's time, they'll put you right in the driver's seat, so you can take the vehicle out for a test drive. You'll be able to get a feel for the vehicle to determine if it's the right car for you.
GETTING FINANCED AT OUR GOFFSTOWN USED CAR DEALERSHIP
Taking a test drive is one of the most important steps of the process, but when you give the thumbs up after pulling back into our dealership, we'll head to our finance center to get started on the paperwork. We'll provide you with a set of options to choose from, so you can get the most out of your auto loan. We'll make sure you're aware of the terms and fees, so you'll get a full understanding of your responsibilities and requirements.
After signing the deal, we'll wave you off as you drive your new car back to Goffstown and enjoy the experience of owning a vehicle that you can rely on.
At Ira Lexus of Manchester, we're proud to help drivers in Goffstown for when it's time for them to find the right used car. SCHEDULE YOUR TEST DRIVE today!