Used Car Dealer Hudson NH

---
Hey there, drivers! If you've found yourself here, you're probably on the hunt for a pre-owned vehicle you'll love. Well, guess what? You're starting your search in the right place. Our team at Ira Lexus of Manchester is your go-to used car dealer near Hudson, New Hampshire. We're proud to help drivers like you find exactly what you're looking for in your ideal, new-to-you set of wheels.
From our available vehicles to our services, there's plenty for you to explore. Read on for more information or skip ahead to begin browsing our used car inventory.
---
​
Our Pre-Owned Inventory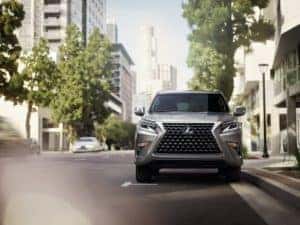 When you start the process of searching for your next favorite used ride, you might show up at our dealer with something already in mind. On the flip side, you might not have a specific idea at all—and both of those situations are completely fine. Our team is available to help you find the one you want, whether you want to search by a particular feature, color, or model.
If you're looking for something sporty, our used Lexus ES combines athleticism and luxury into one beautiful ride. Maybe that's not your cup of tea, though—in that case, the Lexus RX has all the space you'll need while remaining sleek and handsome.
Regardless of what you're looking for, we'll help you find it.
---
Used Car Financing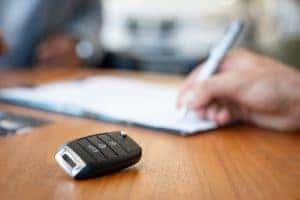 Financing your used car is a necessary step in the process. Our team can help with that, too—after all, that's what our on-site finance experts are here for. When you arrive, they'll sit down with you to talk about your options.
These discussions can cover any range of topics, including, but not limited to, your purchase plan and preference, what leasing vs. buying would look like for you, and so on. They'll answer any questions you have, too, so you can expect full transparency. Our goal is for you to get a plan that you really love. Get started by applying for financing right here on our website.
---
Our Service Center for You
There's more to our dealer than that, though. What happens after you've been driving your car for years down the line? Where do you go when your vehicle needs a bit of a checkup? We can help take care of that, too—that's what our service center is for.
We make it our mission to help you stay up to date on maintenance because that's what will keep your ride in great shape for longer. Some of the services we provide include:
Oil/transmission fluid changes
Tire pressure checks and rotations
Parts replacement
Similarly, if you notice something odd about your car's functionality—such as an unfamiliar dashboard warning light, for example, or a strange noise—then we can help with that, too. Come to us with your questions and observations; we'll work with you to diagnose the root of the issue so you can get back on the road in a flash.
---
Shop Used Cars near Hudson NH Today!
How's that for helpful services available to you? No matter what, we've got your back. Now that you know what to expect from the team at our used car dealer near Hudson, NH, are you ready to stop by? Come visit us, and you can count on our team to help you get behind the wheel of a pre-owned vehicle you'll love. Our team at Ira Lexus of Manchester wants to help you find the new-to-you ride of your dreams.
Visit us online or get in touch with us today to shop used cars at our dealer!
---