Used Car Dealer Salem NH

Not too far north of Boston and just past the Massachusetts border, you'll find the town of Salem, NH, a major marketing and distribution center. With its proximity to the big city and its strong local economy, Salem offers plenty in the way of activity and entertainment.
At Ira Lexus of Manchester, we want to help you get in on the fun! Our used car dealer near Salem, NH, can help equip you with your next ride, so you don't miss anything in town, whether it's your daily drive into work or your next night out. Read on to learn how we can serve you!
EXPLORING SALEM NH
Salem has opportunities for all kinds of fun, including Canobie Lake Park, an amusement park that mixes botanical gardens with rides and roller coasters old and new. You can brave the wild Untamed coaster or enjoy the classic wooden Yankee Cannonball.
Shoppers will love the Mall at Rockingham Park and its many stores and kiosks. And there are breweries, bars, restaurants, and spas all around town that'll cater to your day of relaxation or evening out. You'll need a ride to see and do all there is in the area, and our used car dealer near Salem can help you there!
A VAST SELECTION OF USED CARS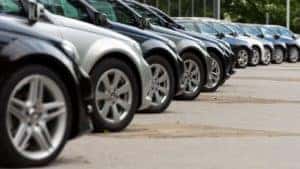 As a quality used car dealer we understand every driver is looking for something different in their next car. Maybe you want a reliable commuter, or maybe you're looking for something with light off-roading capabilities. Perhaps you need a vehicle that'll fit the whole family. Whatever your needs are, we're sure WE HAVE THE USED CAR FOR YOU.
We have used cars from a wide array of popular brands, like Acura, Honda, Toyota and, of course, Lexus. They've all been inspected by expert technicians and, with proper care, will drive reliably for a long while to come. Check out our Lexus certified listing of lightly-used vehicles, with unlimited-mileage warranties, and up to six years of financing or leasing!
YOUR GO-TO SERVICE DEPARTMENT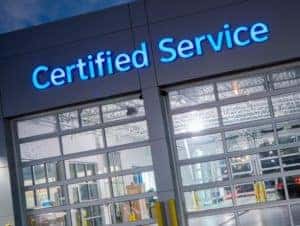 When you BUY A USED CAR, it's essential that you keep it in prime condition by following a routine service schedule. Each vehicle is different, and your owner's manual will tell you how often to have preventative maintenance done.
Our technicians are trained and certified to handle Lexus vehicles, but we have the skills and experience to work on any car that comes in. We'll handle oil changes, brake inspections, tire rotations, and more—we can even advise you on a proper maintenance schedule. Take advantage of our service specials and parts/accessories specials to save at your next appointment.
BROWSE OUR USED CAR INVENTORY TODAY!
You can do it in person or online at our used car dealership near Salem NH. Our website makes it easy—you can filter by year, make, model, color, and more to narrow your search to the cars you're interested in.
When you find some cars you like, SCHEDULE A TEST DRIVE at Ira Lexus of Manchester and stop by. Salem's out there waiting for you, and you won't want to miss a thing!